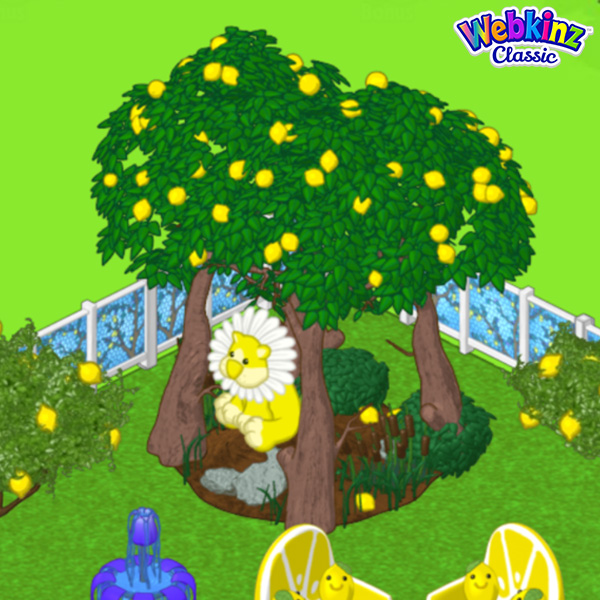 July's Kinz Cottage has arrived: Lemon Drop Grove
The gorgeous Lemon Drop Grove of trees is a refreshing spot for your pet to sit! They'll want to squeeze in every minute of their surroundings!
Watch for the companion item, Lemon Mosaic Tile, to be released next week!
You may find a new Kinz Cottage and companion item each month at eStore!