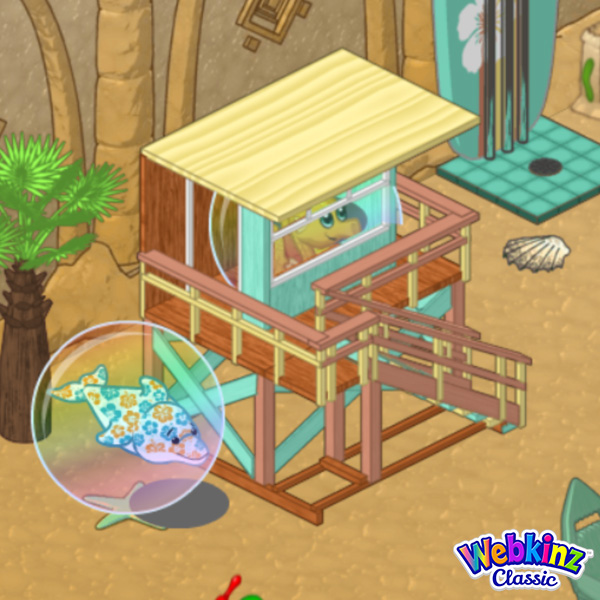 July's Kinz Cottage has arrived: Lifeguard Station
The Lifeguard Station lookout is the perfect place for your pet to keep a watchful eye on swimmers in the surf! Time for them to suit up and report for duty!
Watch for the companion item, Lifeguard Truck, to be released next week!
You may find a new Kinz Cottage and companion item each month at eStore!