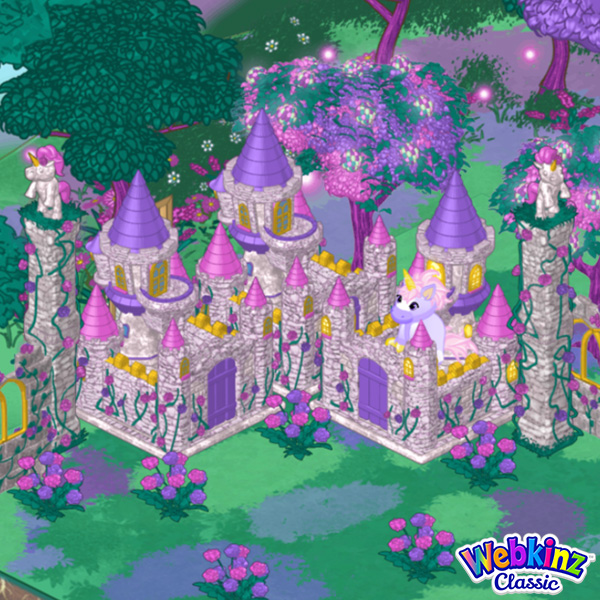 August's Kinz Cottage has arrived: Magic Meadow Castle
Your pet can hide away in their own overgrown Magic Meadow Castle deep inside the Magic Meadow! It's a fairytale come true!
Note: there are three castles shown in the picture.
Watch for the companion item, Unicorn Topiary, to be released next week!
You may find a new Kinz Cottage and companion item each month at eStore!