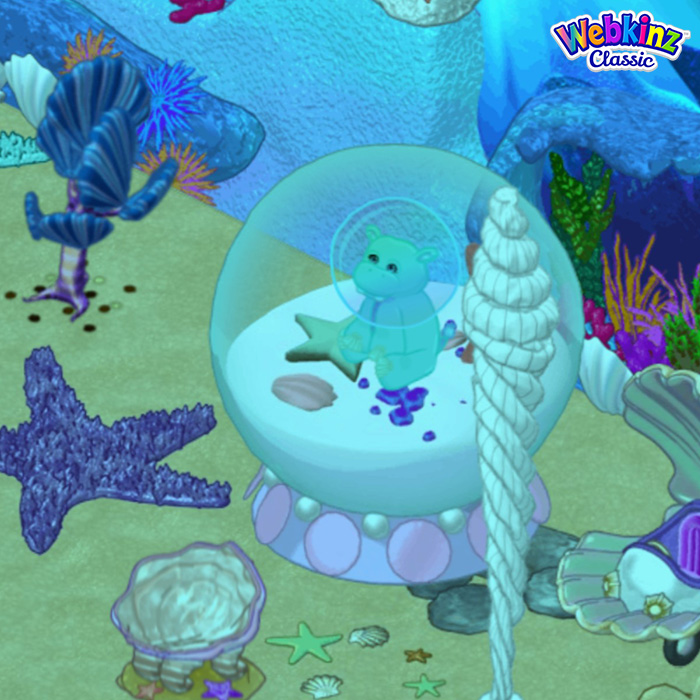 January's Kinz Cottage has arrived: Mermazing Water Globe
Have your pet take a dip under the sea while still inside their room with the wonderful Mermazing Water Globe! Just make sure they take a deep breath first!
Watch for the companion item, Scallop Shell Fence, to be released next week!
You may find a new Kinz Cottage and companion item each month at eStore!