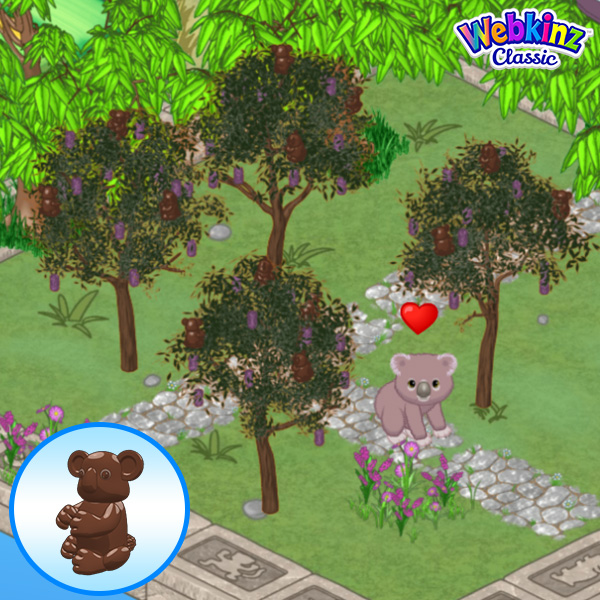 February's CANDY TREE has arrived: Milk Chocolate Koala Tree!
Harvest the terrific Milk Chocolate Koala Tree each day for a cute Koala-shaped chocolate treat! You may just want to plant a whole grove in your yard!
This tree makes one consumable Milk Chocolate Koala Treat food item each day that you can feed to your pet!
Watch for the companion item, Cute Koala Rider, to be released next week!
You may find a new Candy Tree each month at eStore!