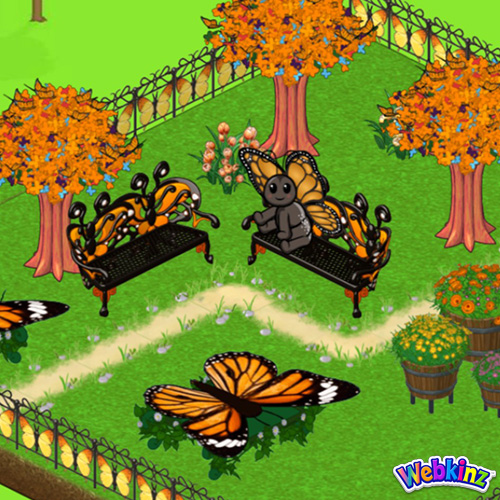 Set hearts aflutter when two pets sit next to each other on the beautiful Monarch Bench! Such a relaxing spot for them to sit and admire the view!
It matches especially well with the Butterfly Sprinkles Tree!
You may find a new Candy Tree tie-in item each month at eStore!