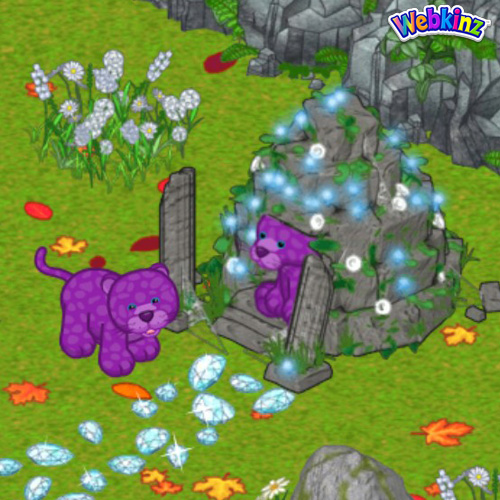 October's Kinz Cottage has arrived: Monstrous Den
Your pet will love lurking inside the darkened Monstrous Den! The perfect place for privacy and maybe even some sinister scheming!
Watch for the companion item, Moon Flower Wall, to be released next week!
You may find a new Kinz Cottage and companion item each month at eStore!