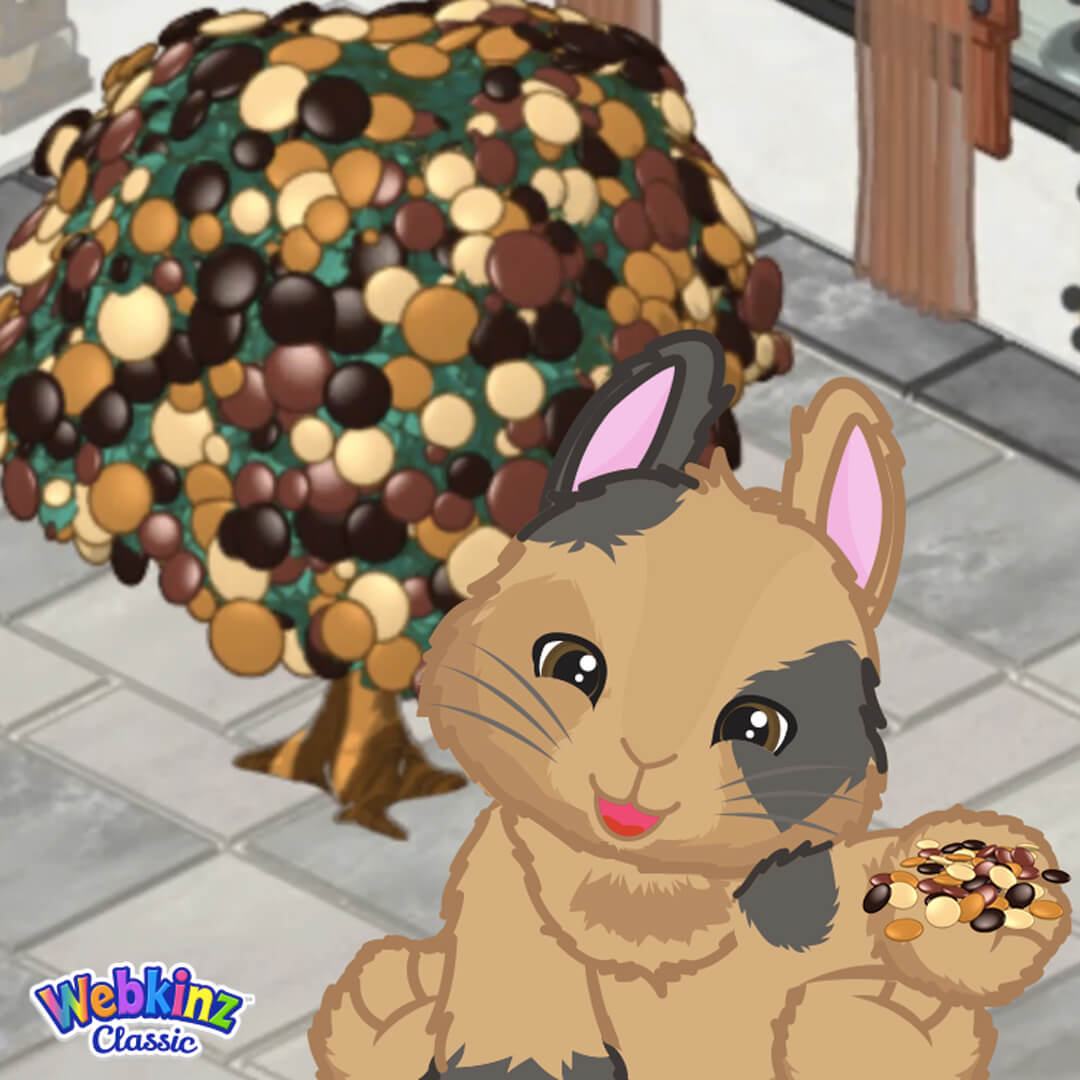 September's CANDY TREE has arrived: Peanut Butter Pieces Tree!
The terrific Peanut Butter Pieces Tree candy tree can be harvested every day for a colorful candy treat! Perfect for the pet that prefers peanut butter!
This tree makes one consumable Peanut Butter Pieces food item each day that you can feed to your pet!
Watch for the companion item, Autumn Patio Swing, to be released next week!
You may find a new Candy Tree each month at eStore!