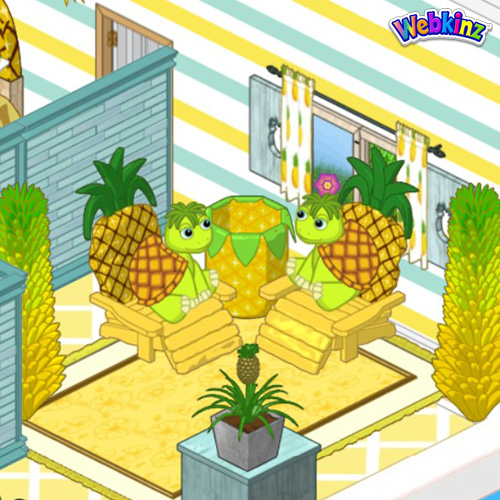 Have your pet catch some rays in sunny style on the sweet Prized Pineapple Chair! They're sure to have a terrific tropical time!
The Prized Pineapple Chair is a perfect companion to the Prized PIneapple Candy Tree!
You may find a new Candy Tree tie-in item each month at eStore!