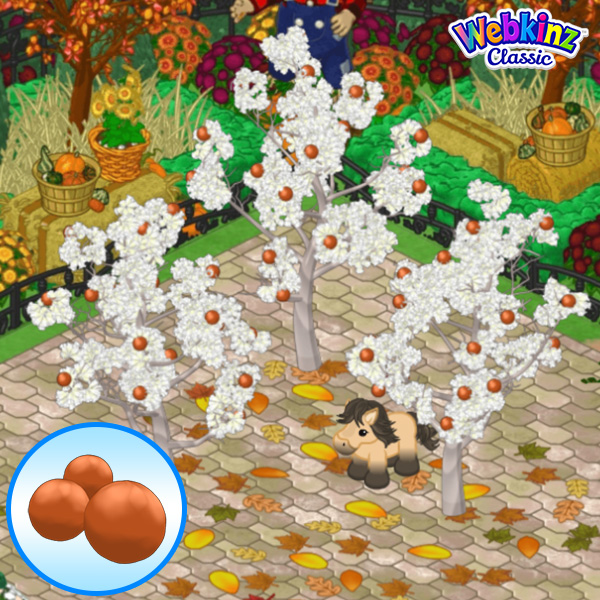 November's CANDY TREE has arrived: Pumpkin Spice Gumball Tree!
Pumpkin Spice is so plentiful that it's growing on trees! You'll even find them in the great gumballs that you can harvest daily from the Pumpkin Spice Gumball Tree's branches!
This tree makes one Pumpkin Spice Gumballs each day that you can feed to your pet!
Watch for the companion item, Pretty Fall Planter, to be released next week!
You may find a new Candy Tree each month at eStore!