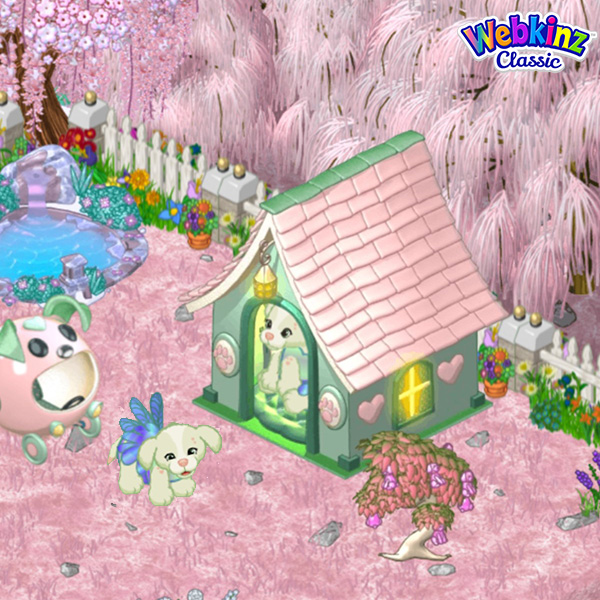 February's Kinz Cottage has arrived: Puppy Love Doghouse
Getting sent to the doghouse has never felt so luxurious! Spending the night in the great outdoors will feel more like glamping instead of camping with the Puppy Love Doghouse!
Watch for the companion item, Puppy Love Topiary, to be released next week!
You may find a new Kinz Cottage and companion item each month at eStore!