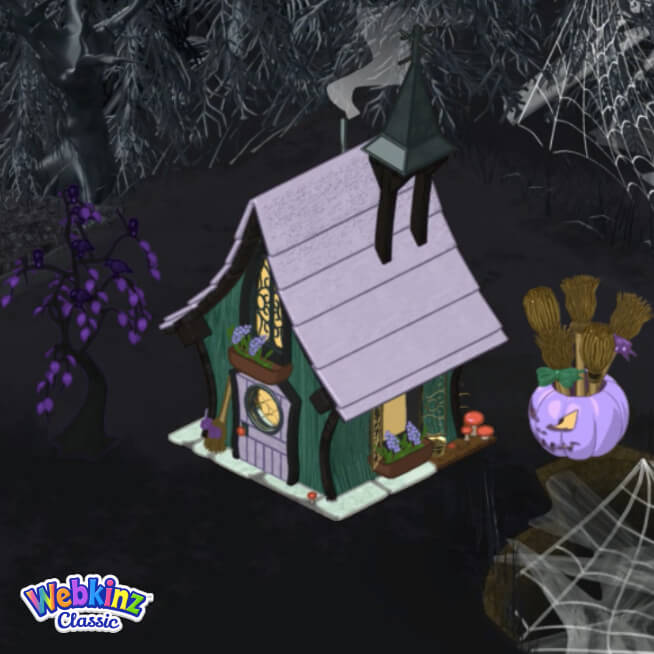 October's Kinz Cottage has arrived: Quirky Cauldron Cottage
When your little witch can't decide which place to stay, show them this Quirky Cauldron Cottage! They're sure to want to stay here for a spell!
Watch for the companion item, Purple Witch Hazel Plant, to be released next week!
You may find a new Kinz Cottage and companion item each month at eStore!