Hello there, citizens of Kinzville!
Come meet me, the Mayor of Kinzville, for my latest Meet the Mayor event! You can find me in the Webkinz Classic Kinzville Park (available on the Webkinz Classic desktop app) starting TODAY, Saturday, October 22nd until Friday, October 28th!
Each day I will be giving away a gift box containing a random prize as my way of saying thank you to all the citizens of Kinzville for having chosen me as your mayor these past two years!
Here's a look at what you might find inside, including a Tabletop Microphone, Dr. Quack Marble Bust, a Dr. Quack Halloween Plushy, or a Dr. Quack Carved Pumpkin!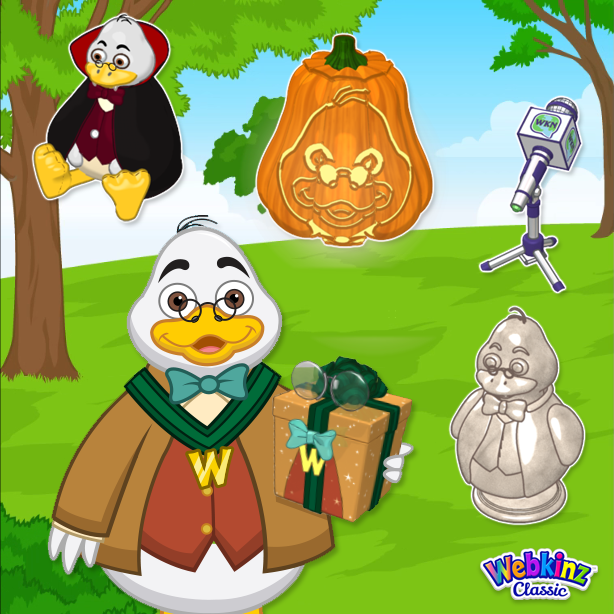 We have another election coming up in Kinzville soon, and I hope you are as excited as I am to participate in another collaborative competition of ideas and ideals!
Hope to see you there!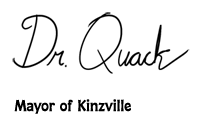 Follow Webkinz on social media:
social media