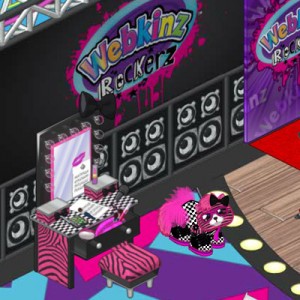 The virtual Webkinz Rockerz Cat has arrived at eStore!
The Webkinz Rockerz Cat is one funky feline that loves to perform! Also a particular perfectionist, make sure you give them plenty of time in front of their Dressing Room Vanity before each show, and don't forget to serve up a plate of Funky Fish Sticks to keep them purring along!
Registering a Rockerz Pet is your ticket to an exclusive Rockerz Challenge. Once the Challenge gets rolling you'll receive a Backstage Pass which awards you an exclusive prize. Complete the Challenge to receive your VIP Pass. Both Passes can be traded in for items from a brand new Rockerz room theme!
The Webkinz Rockerz Cat comes with the following items:
• Special Item: Dressing Room Vanity
• Special Food: Funky Fish Sticks
• Special Clothing: Webkinz Rockerz Cat Outfit
• One Backstage Pass (upon completion of the Rockerz Challenge)
• Plus one VIP Pass (upon completion of the Rockerz Challenge) that can be redeemed for an Exclusive Rockerz themed item.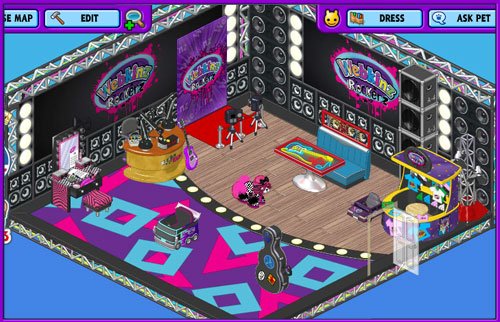 You may find this virtual, online Rockerz Pet and more at eStore!