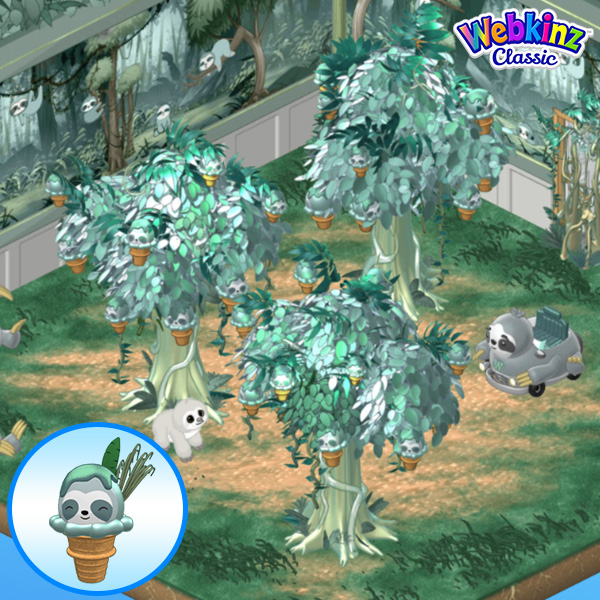 August's CANDY TREE has arrived: Sleepy Sloth Ice Cream Tree!
Your pet will want to swing by the jungle every day once you plant one of these terrific Candy Trees! They'll love claiming every cone as their own!
This tree makes one Sleepy Sloth Cone each day that you can feed to your pet!
Watch for the companion item, Sleepy Sloth Planter, to be released next week!
You may find a new Candy Tree each month at eStore!