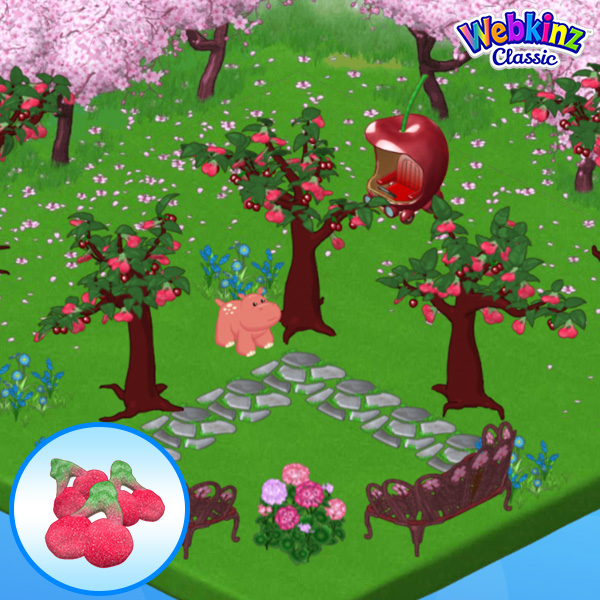 February's CANDY TREE has arrived: Sour Gummy Cherry Candy Tree!
This cute Candy Tree will have your pet enjoying some sensational sour treats! If they get a whole grove, they'll have a great time gathering gummies!
This tree makes one Sour Gummy Cherries each day that you can feed to your pet!
Watch for the companion item, Cheeky Cherry Fence, to be released next week!
You may find a new Candy Tree each month at eStore!