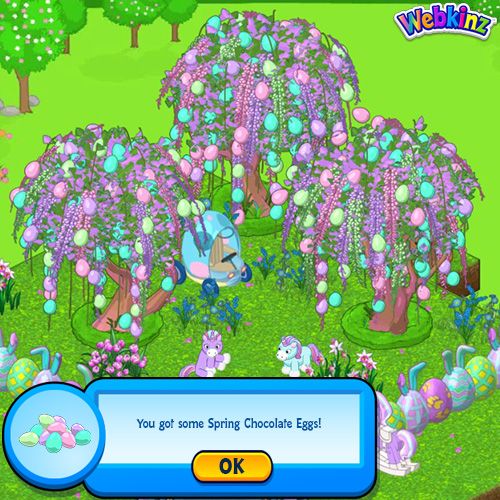 April's CANDY TREE has arrived: Spring Egg Willow!
The wondrous Spring Egg Willow is just the sort of tree your pet will love if they enjoy eating chocolate eggs! No need to wait for the Easter Bunny!

This tree makes one Spring Chocolate Eggs food item each day that you can feed to your pet!
Watch for the companion item, Spring Egg Shrub, to be released next week!
You may find a new Candy Tree each month at eStore!