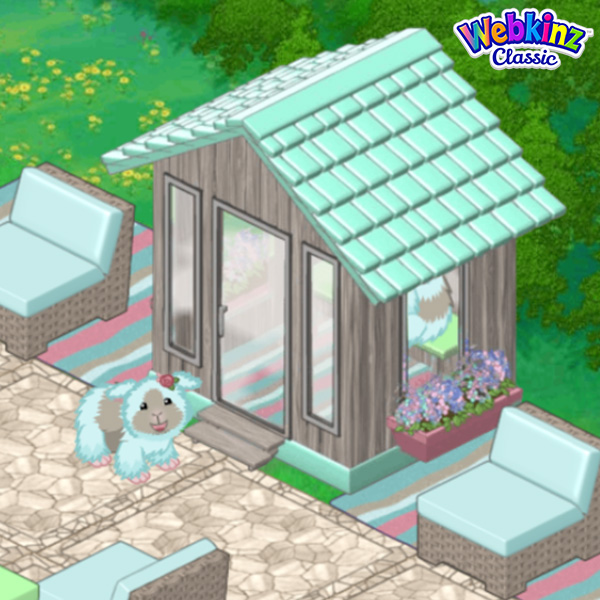 April's Kinz Cottage has arrived: Spring Patio Sauna
This wonderful wood sauna will help your pet thaw away any thoughts of cold winters! The gentle stream of steam will feel like a breath of fresh air!
Watch for the companion item, Spring Patio Divider, to be released next week!
You may find a new Kinz Cottage and companion item each month at eStore!