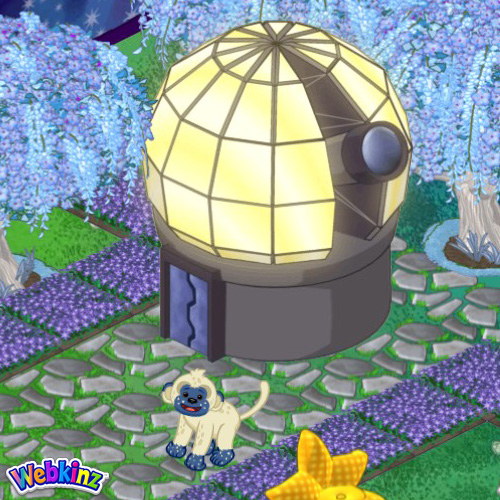 January's Kinz Cottage has arrived: Star Gazing Observatory
Have your pet hop inside the Star Gazing Observatory for a stellar view at the stars above! It's nice nestling up next to a towering telescope on a clear starry night!
Watch for the companion item, Mosaic Star Tile, to be released next week!
You may find a new Kinz Cottage and companion item each month at eStore!