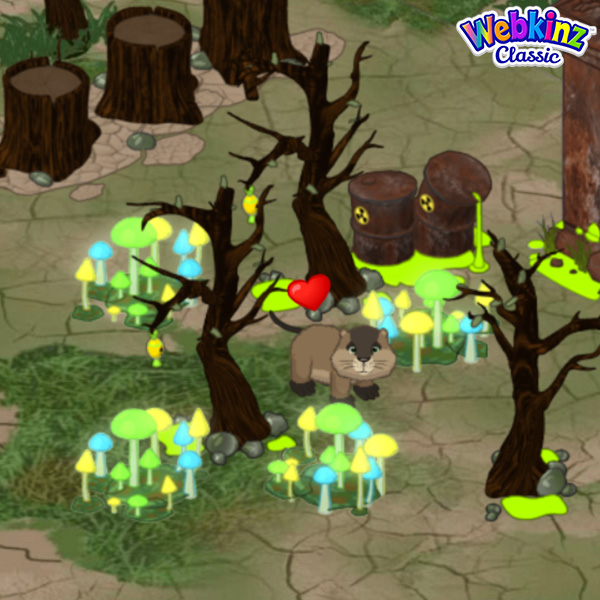 Add glowing spots of spores to your next room design for that toxic touch! The freaky fungus of the Toxic Mushroom Patch in a forest always looks fantastic!
Makes a great companion to the Toxic Truffle Candy Tree!
You may find a new Candy Tree tie-in item each month at eStore!