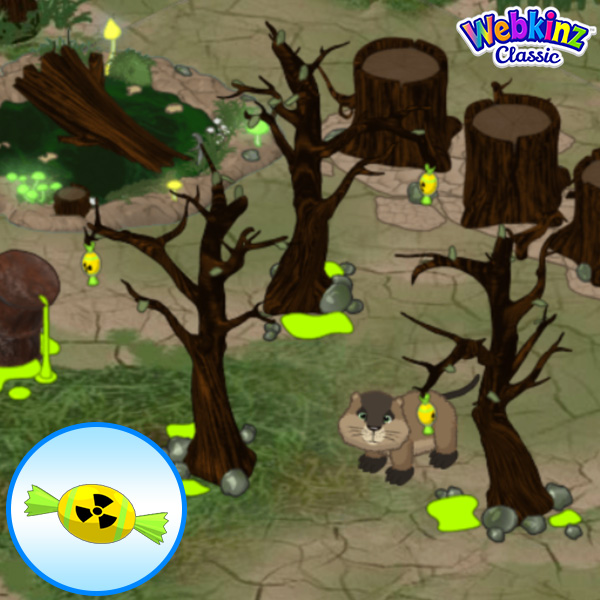 October's CANDY TREE has arrived: Toxic Truffle Candy Tree!
A dead tree dispensing candy in a radioactive wrapper—YUM! The Toxic Truffle Candy Tree certainly sounds like something sweet and sinister!
This tree makes one Toxic Truffle each day that you can feed to your pet!
Watch for the companion item, Toxic Mushroom Patch, to be released next week!
You may find a new Candy Tree each month at eStore!