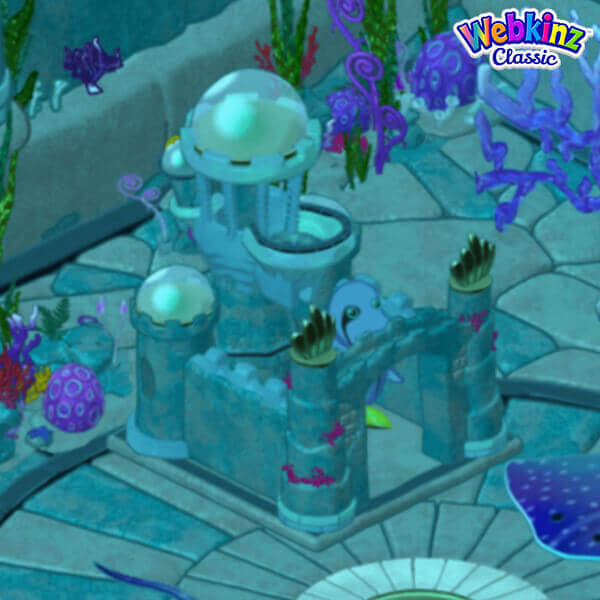 May's Kinz Cottage has arrived: Underwater Ruins Castle
There's still some magic to be found within the walls of this coral-encrusted castle! Have your pet take their rightful seat inside this domed domicile!
Watch for the companion item, Fish King Statue, to be released next week!
You may find a new Kinz Cottage and companion item each month at eStore!