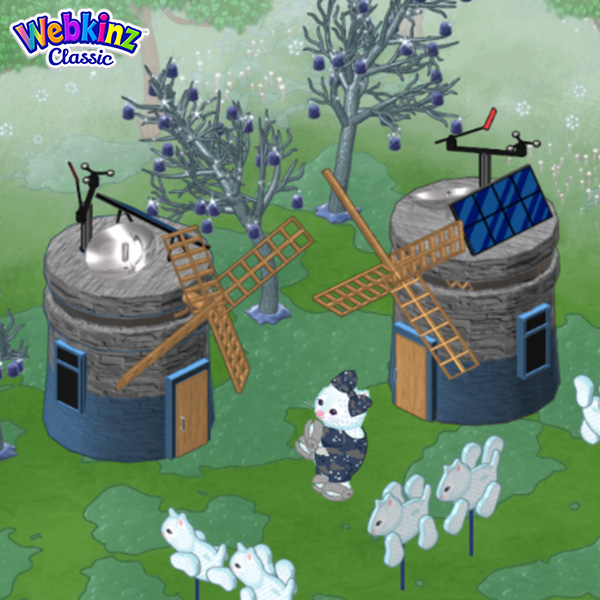 June's Kinz Cottage has arrived: Weather Station Windmill
If your pet is always wondering about the weather, station them inside this wondrous windmill! It's the perfect place for studying storms!
Watch for the companion item, Kitten Kite, to be released next week!
You may find a new Kinz Cottage and companion item each month at eStore!