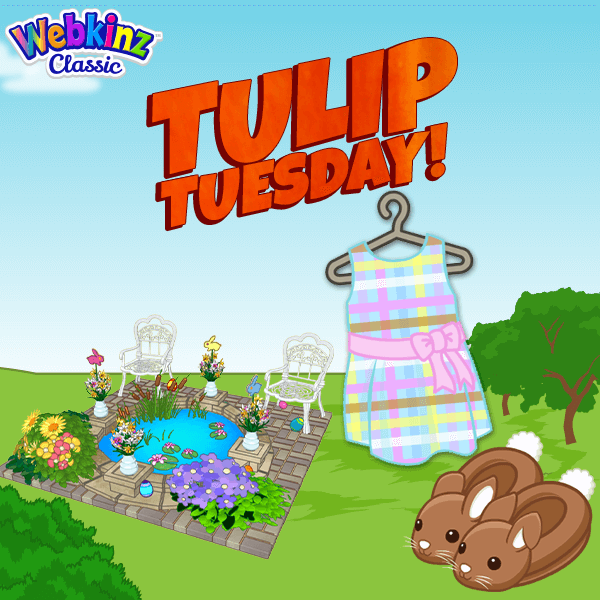 Enjoy fresh offers from Ganz eStore on Tulip Tuesdays — each Tuesday until April 20, 2021 in the Tulip Tuesdays section of both Ganz eStore and W Shop!
Be on the lookout for these NEW items:
March 15 – Spring Celebration Pond
March 22 – Soft Plaid Dress
March 29 – Chocolate Bunny Slippers
Find more Spring Celebration items in the Spring Celebration Section in Ganz eStore.
You may find Tulip Tuesdays available each each Tuesday at BOTH W-Shop and Ganz eStore until April 26, 2022!