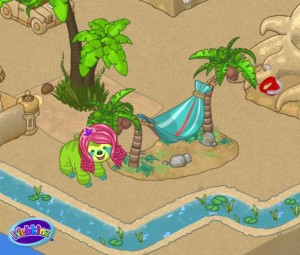 Green Sloth has arrived in Webkinz World!
Yawn… want to share a lazy day or two hanging out with the adorable Green Sloth? Of course you do! This sweet pet cherishes their time spent lounging in their perfectly comfy Lazy Days Hammock! And because they have lots of patience (and time), of course they'll always choose to enjoy a heaping serving of Slow Cooked Stew, a cooked-to-perfection meal fit for their laid-back lifestyle!
You may find this pet and more at eStore!