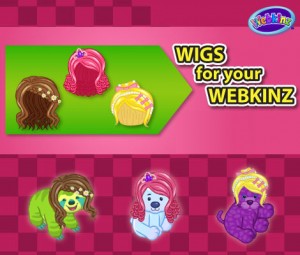 WIGS for your Webkinz!
Ever wondered what your Webkinz might look like with a cool new hairdo?
Whether you prefer the flowery braid of the Beautiful Brunette Wig, the poofy curls of the Pink Princess Wig or the sassy updo of the Stylish Blonde Wig, you may find the perfect style for your Webkinz at eStore!
You may find these wigs and more at eStore!