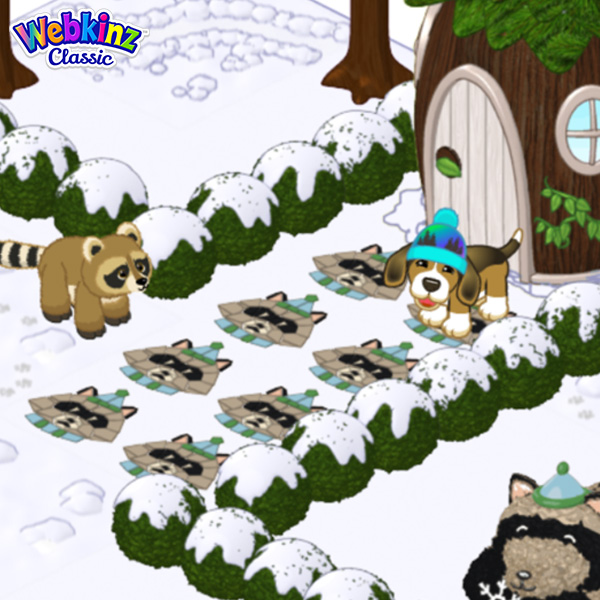 If you've been on a scavenger hunt for some terrific tiles, this marvelous Winter Raccoon Mosaic Tile is certainly worth snatching! No need to mask your excitement!
Looks great when matched up with the Winter Evergreen Cottage too!
You may find a new Kinz Cottage and companion item each month at eStore!