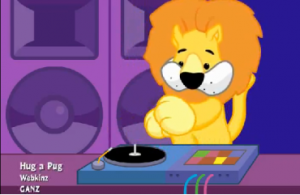 A few years back, a very famous Pug in Webkinz World started a dance sensation across the globe, called the Hug a Pug dance. And, we've been doing the Hug a Pug non-stop at the Webkinz Road Trip events! Read more →
The San Diego County Fair is underway and the Webkinz Road Trip is set-up and ready for you to visit. Read more →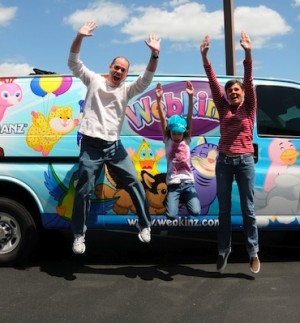 Hey everyone, there's something completely amazing happening in San Diego, California right now– the Webkinz Road Trip team is at the San Diego County Fair! Read more →
What a great weekend in Arizona at the Girl Scouts of America on Friday in Phoenix and the Amy's Hallmark in Gilbert, AZ on Saturday. We had lots of fans come out to celebrate the holiday weekend with the Road Trip team. Dance contests, Hula Hoop contests and Webkinz Trivia were the crowd favorites! The team also visited the Grand Canyon for the first time and found a Webkinz pet hanging from the tree! Very mysterious, how do you think it got there?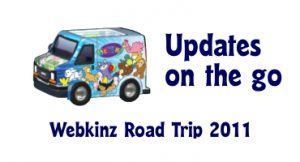 Houston was hot this past weekend! Three events in three days and a ton of fun. Read more →
Playville Toys in Mandeville, LA was a fantastic site for The Webkinz Road Trip event.  Families were lined up an hour before the event was to open to be the first in line for the Wheel of Wow and Zum Toss. The Jelly Bean count was a favorite amongst the young fans and of course everyone wanted to beat Road Trip team member Neil in the Hula-Hoop contest.  I think it's time for someone to challenge Josh to a dance contest! Today is the last event in Louisiana so come out and see us.  Next stop Texas!!! Today: Le Jouet 1700 Airline Drive Metairie, LA 70001 Time:  3-6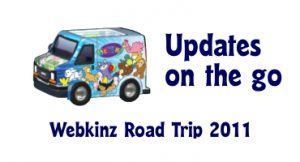 In Slidell, Louisiana at Kids Korner was an event to remember yesterday.  Webkinz fans came out to meet the Road Trip team and play the exciting Webkinz games.  Zums were flying yesterday during the Zum toss which was a favorite! We are set for our event on May 14th in Mandeville, LA May 14th 2011 PLAYVILLE INC 2885 HWY 190 STE C2 Mandeville, LA 70471 Time:  11-2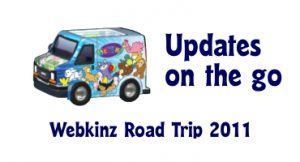 The weekend Road Trip events were wonderful. We started off the weekend in Port St. Joe, FL at Persnickety and had a blast. Read more →
Yesterday we visited Lee Memorial Children's Hospital and had a fantastic day.  We played games, talked with families and had a great experience. A big thank you to the hospital for letting us come and play with all the wonderful kids.  It was a day none of us will forget. The photo is of Road Trip team member Neil. Next EventMAY 6th: ST. JOE, FL PERSNICKETY 229 Reid Avenue Port St. Joe, FL 32456 850-527-2429 Time: 4-7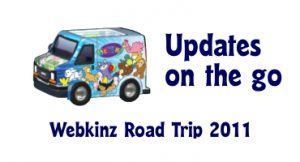 What a Celebration we had for Webkinz 6th Birthday!!! Greg's Hallmark on Friday, April 29th and Cheshire Cat Fine Toys on Sunday, May 1st were both fantastic, fun events. Road Trip team member Neil had some fierce competition for the hula-hoop contest and dance contest but feels that he is improving his technique every day. For all you Webkinz fans, in the future, you better have your dancing shoes on. The Mazin Hamster Plinko and the Jelly Bean Challenge were the favorite games played at both events. Make sure when you come to the Webkinz Road Trip events you receive your Virtual Road Trip Van card! Our Road Trip Team loved hearing about all of your first Webkinz and the new styles you cannot wait to get your hands on.