I hope your pets like hot dogs, because this year's Marshmallow Collection grand prize is a Hot Dog Cart that you can use as a stove! You'll also be able to collect bottles of Ketchup, Mustard and Relish that you can combine on a stove to make a Kinzville Hot Dog. Every time you feed your pet a Kinzville Hot Dog, you'll win a prize!
We also have several other events planned for the month: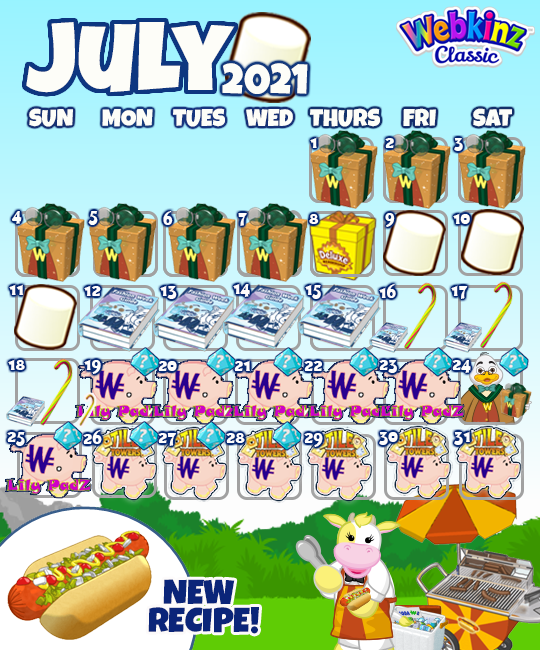 Play every day in July and make as many Kinzville Hot Dogs as you can!