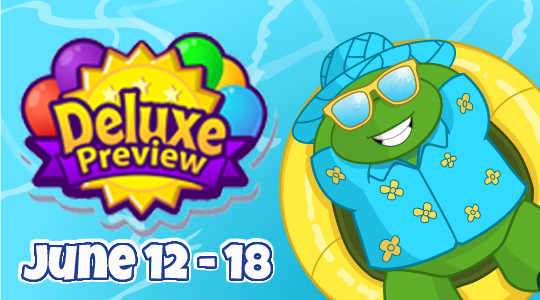 UPDATE: From Monday June 12, to Sunday, June 18 (ending at midnight, EST), free and full players can enjoy the benefits of Deluxe membership! This gives you enough time to complete the Deluxe Challenge and search for the two new fan designed souvenirs at Vacation Island!
*Free players will not have access to KinzChat PLUS, Trading Rooms, sending items through KinzPost, adding rooms to the house or the ability to turn off ads during a Deluxe Preview. Monthly Gift Boxes and eStore points will not be awarded to all non-Deluxe players during the Preview.
Take a look at the calendar below to see what we have planned for the month: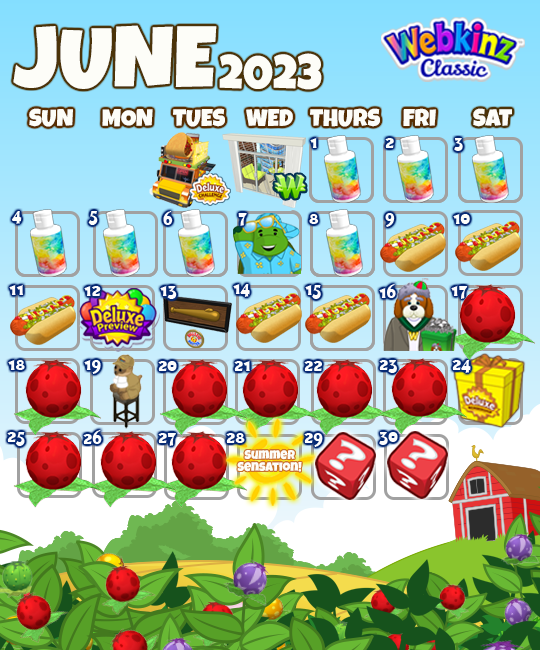 Keep checking Webkinz Newz to learn more about these events!