The Lovestruck Panda is our Pet of the Month for February 2019!

If you've been looking for a cute and cuddly pet, we're sure you're going to absolutely adore the Lovestruck Panda! This big-hearted bear will wait patiently on their Lovely Bamboo Loveseat for you to come and play! And if they're feeling hungry, they'll just love to eat some Pink Bamboo Salad!
Adopt the Lovestruck Panda in February , and you'll get a loot bag full of surprises and a Pet of the Month prize you can't get anywhere else!!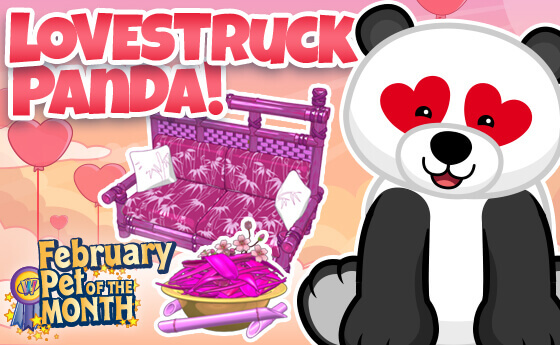 And don't forget—you can get the virtual version of the Lovestruck Panda at the Ganz eStore!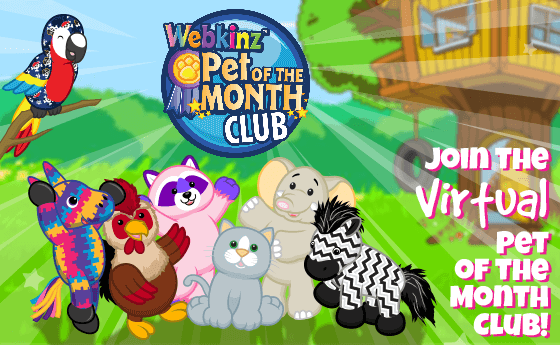 Want to enhance the Pet of the Month experience?
Why not join the Webkinz Virtual Pet of the Month Club?
Click here to learn more about the Pet of the Month Club!
You may find this and much more at eStore!