The Snow Soft Kitty is our Pet of the Month for December 2017!
Get cozy with the adorable Snow Soft Kitty! A lover of all things winter, this soft-as-snow pet loves to curl up on their Snowdrift Sofa to enjoy watching the snow fall. In fact, it makes them so happy that they'll definitely ask for you for a Cloud Nine Custard or two, too!
Adopt the Snow Soft Kitty in December, and you'll get a loot bag full of surprises and a Pet of the Month prize you can't get anywhere else!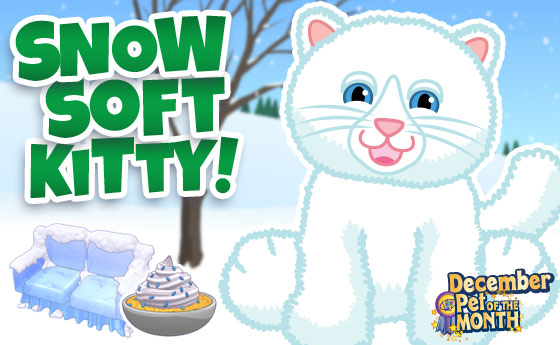 And don't forget—you can get the virtual version of the Snow Soft Kitty at the Ganz eStore!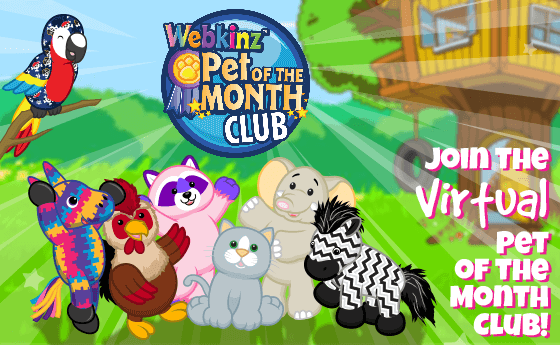 Want to enhance the Pet of the Month experience?
Why not join the Webkinz Virtual Pet of the Month Club?
Click here to learn more about the Pet of the Month Club!
You may find this and much more at eStore!