Steve Webkinz here, reporting on some fantastic improvements to the bath and sink activities!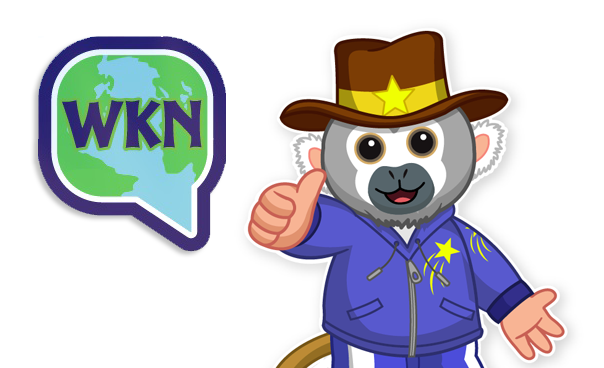 For those who don't already know, baths and sinks in your pet's room are a fun way to keep your pet looking and feeling great! Once you add one to a room, just click on it to help your pet get started!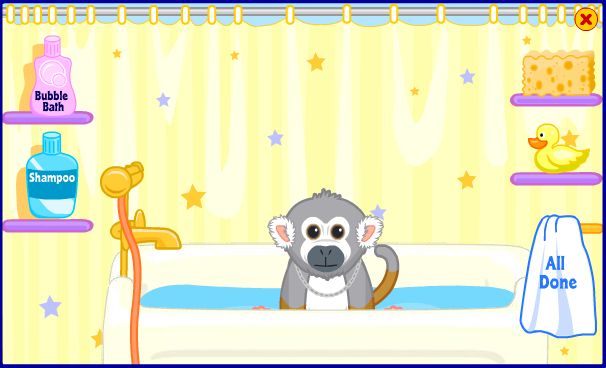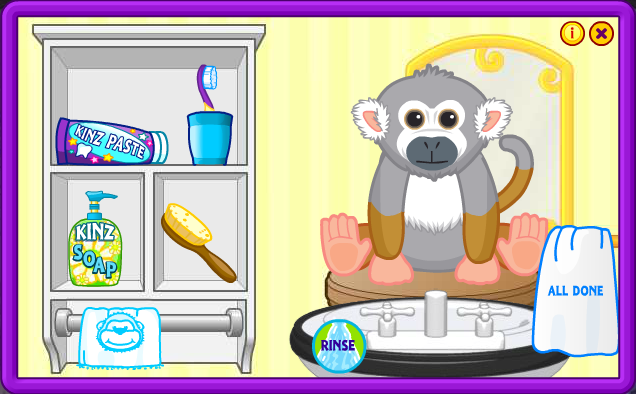 If you've already been enjoying the Webkinz mobile app, you are probably familiar with some of the previous updates to the bath activity. But now we've made some further improvements and brought everything into the web version of Webkinz!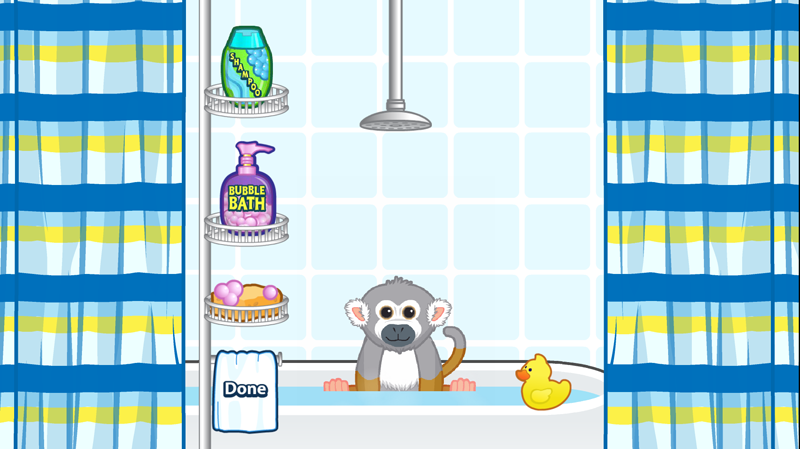 Unlike the previous mobile version, this new update will show the actual bath tub your pet is sitting in. It will also improve the way you use the shampoo, soap and sponge when cleaning your pet. Playing with the bubbles will also once again be lots of fun!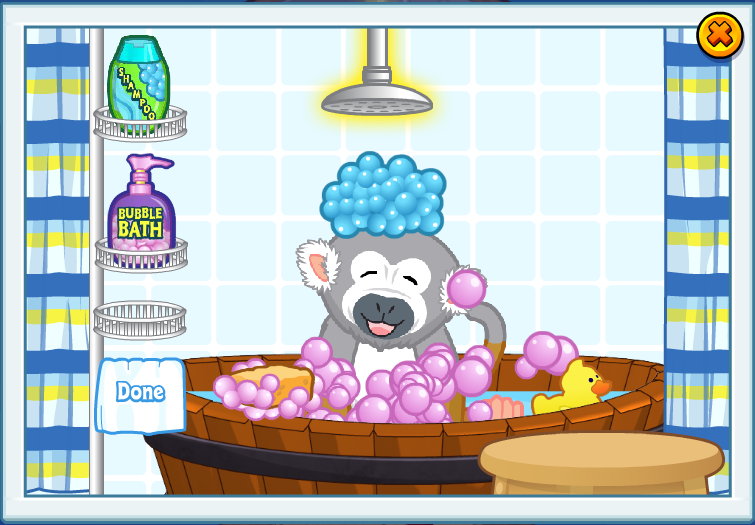 The sink activity hasn't been active on the Webkinz mobile app before, and now this new and improved version will be available on both web and mobile!
Like the bath activity, sinks will feature an updated new look with improvements for using the hair brush, toothbrush and face cloth! And don't forget have a little fun bursting all of those bubbles!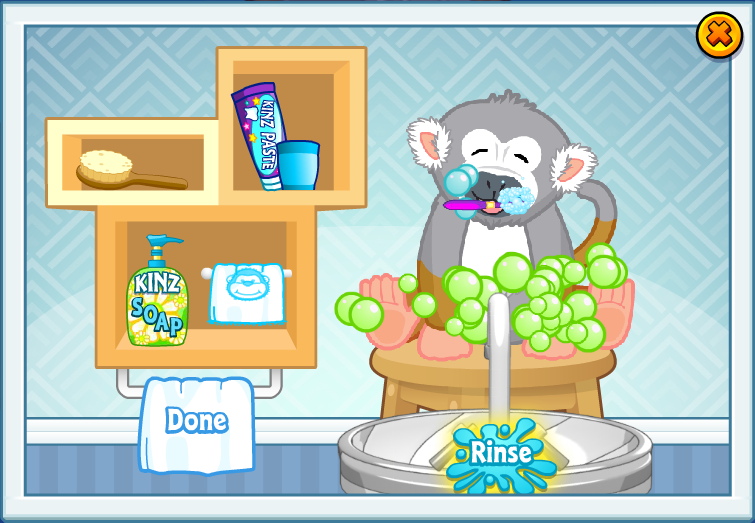 Don't forget—you'll earn Family Score every day for each pet that you groom or bathe, while also helping to boost their Happiness and Energy!
The new bath and sink activities are available now on Webkinz.com and will be coming to mobile after our next app update.
This has been Steve Webkinz reporting for Webkinz Newz! What would you like me to report on next? Let me know in the comments below.