The Sparkle Penguin is our Pet of the Month for March 2019!
The Sparkle Penguin is a spectacular pet that you'll want to add to your cool collection! When they want to move a little faster than a waddle, this flightless bird likes to zoom around on their Sparkling Toboggan! And when it comes to snack time, have them slide on in for a taste of some Sparkling Seafood Supper!
Adopt the Sparkle Penguin in March, and you'll get a loot bag full of surprises and a Pet of the Month prize you can't get anywhere else!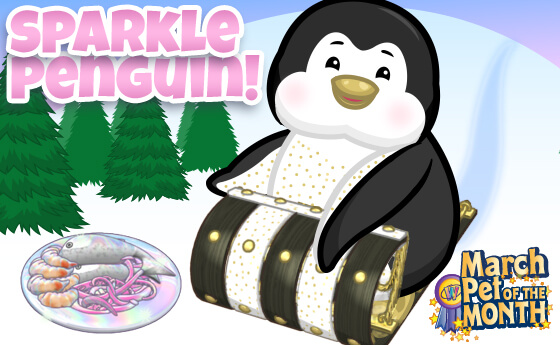 And don't forget—you can get the virtual version of the Sparkle Penguin at the Ganz eStore!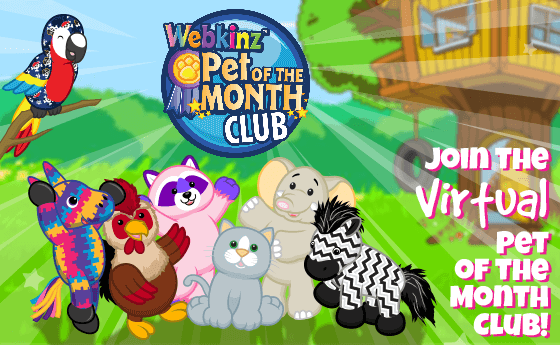 Want to enhance the Pet of the Month experience?
Why not join the Webkinz Virtual Pet of the Month Club?
Click here to learn more about the Pet of the Month Club!
You may find this and much more at eStore!