The Springy Kangaroo is May's Pet of the Month! If you adopt a Springy Kangaroo onto your account during the month of May, in addition to its adoption gifts, you'll get a loot bag filled with exciting prizes! And all Springy Kangaroo owners will unlock bonus activities during the entire month!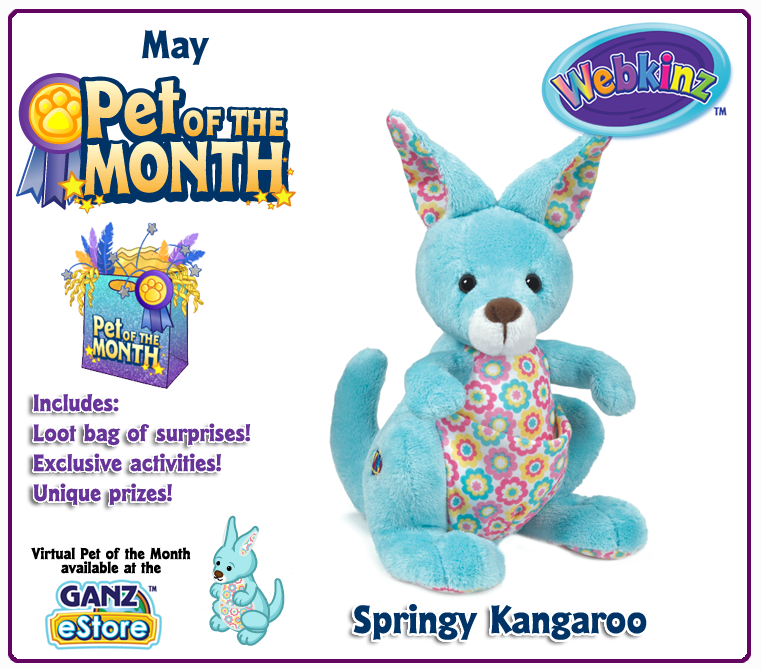 You don't have to go down under to adopt the Springy Kangaroo into your Webkinz family! This happy hopper adores dining on Roasted Wild Grass, and if they ever have any leftovers, they can store them in their Floral Pantry!
And don't forget—you can get the virtual version of the Springy Kangaroo at the Ganz eStore!