Ever wonder how to win a trophy playing some of your favorite Webkinz Arcade games? In this feature we'll tell you how!
Here's a look at 3 Arcade trophies and how to win them:
Candy Bash Trophy (Candy Bash): Finish all 30 levels in the game to win this trophy!
Candy Bash 2 Trophy (Candy Bash 2): Complete a 4 of a kind candy sequence in the game before Gato Loco appears for a random chance to win this trophy!
Cash Cow Trophy (Cash Cow): Pop a very large number of bottles at once (more than 100 points) in the game for a random chance to win this trophy!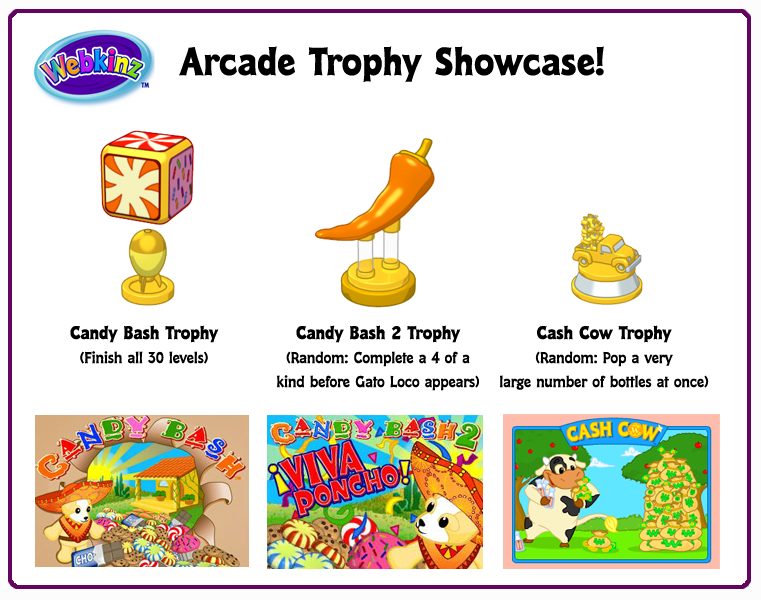 Want to know how to win some more trophies? Check out our previous post here.
Have YOU ever won one of these trophies? Which Arcade trophies should we showcase next? Let us know in the comments below!