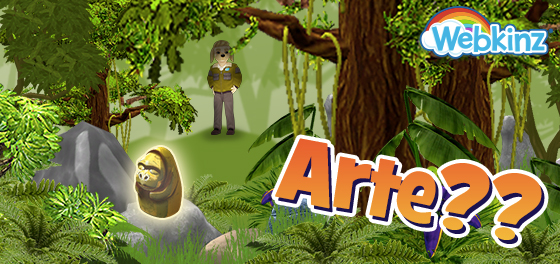 Arte has been away on an epic adventure. He's been searching the jungle for artifacts and now he needs your help!
Coming soon to Webkinz Next, a new arcade game featuring Arte in a giant jungle expedition. Join him on this fun adventure through an exotic swamp, leaping across platforms and searching for curios. You never know what you'll find!
What is the coolest artifact you've ever found in the Curio Shop?