Looking to science to make something sensational for your pet? Well here's how to make a beaker full of Atomicolicious Punch, a delightful drink named after our popular Tournament Arena game!
Just visit the WShop to pick up the following 3 ingredient foods, then combine them together in any blender to create this particularly potent punch!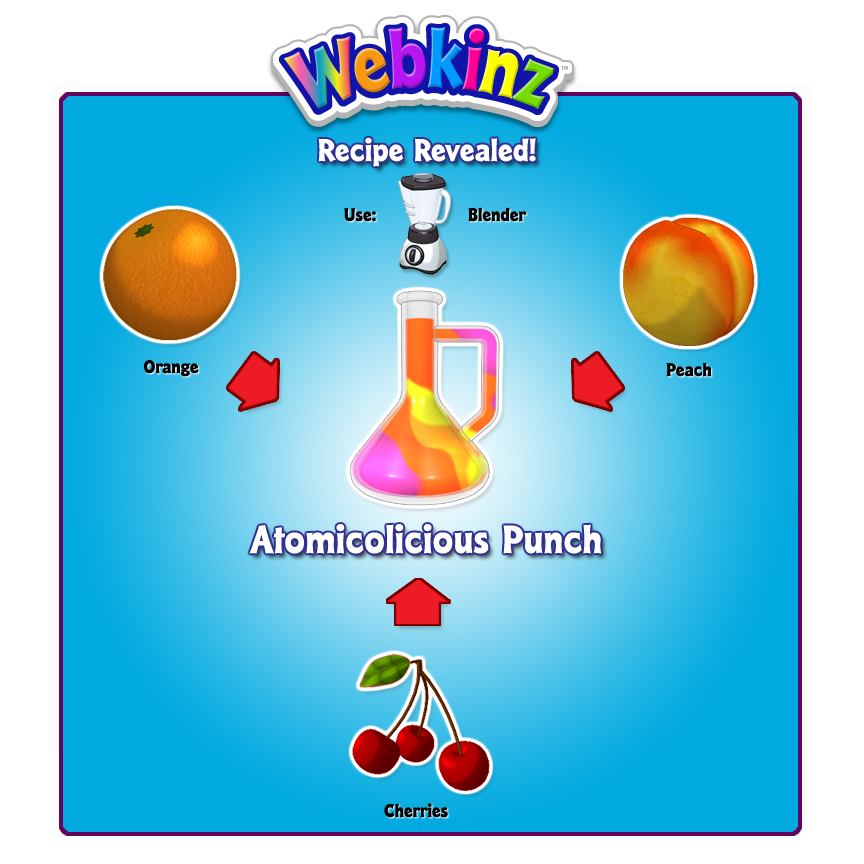 Want to know MORE Secret Recipes? Check out our Secret Recipe Archive here!
Which secret recipe combinations are YOUR favorites to make? Let us know in the comments below!