It's Friday and that means babies! We've got a great batch this week, so check 'em out!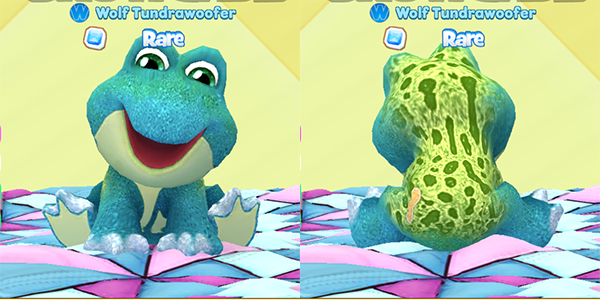 What an unusual little froggie! I love the combination of blue and green, and those sparkly toes are just the cutest!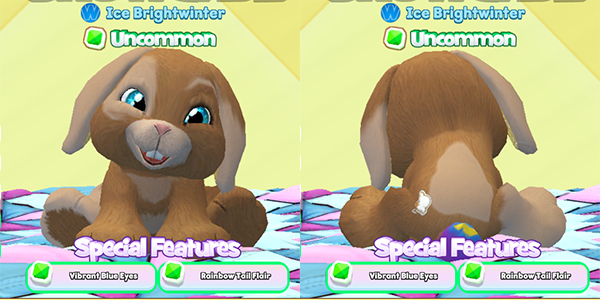 I found the blue eyes on this pretty chocolate bunny very striking, and the rainbow tail is a cute detail.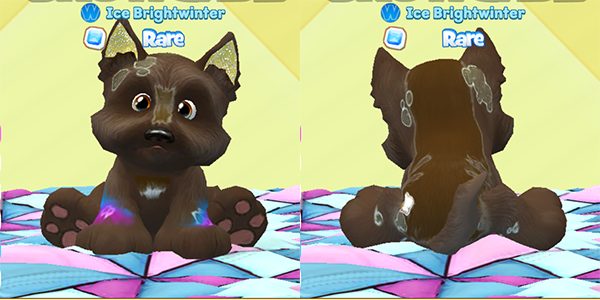 This little yorkie is a lovely deep brown, which makes that bit of rainbow color just pop! It has some interesting back patterns, too.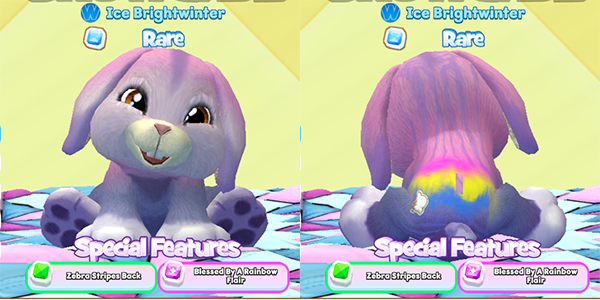 What a sweet bunny! Just an absolutely gorgeous combination of colors and patterns.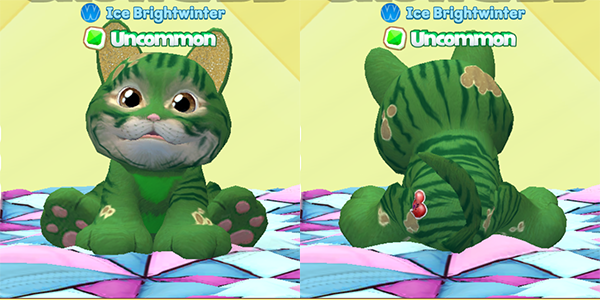 I'm always a sucker for green kitties — I want one so badly! This one is such a beautiful combination of green and gold — those gold patches are just adorable.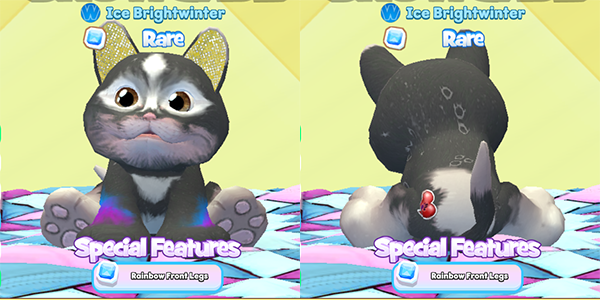 Look at this kitty! Such interesting face patches — and it's not so often you see these kitties in black. Just like the darker yorkie, these darker base colors make the rainbow flairs just pop!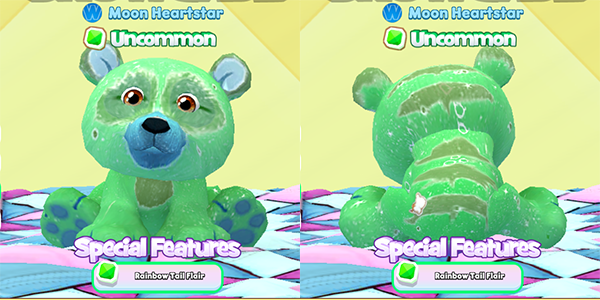 I love green, of course, but I think this is a particularly cute combination, since some of the original blue color is still there. I love those back stripes, and the hazel eyes are such a nice contrast.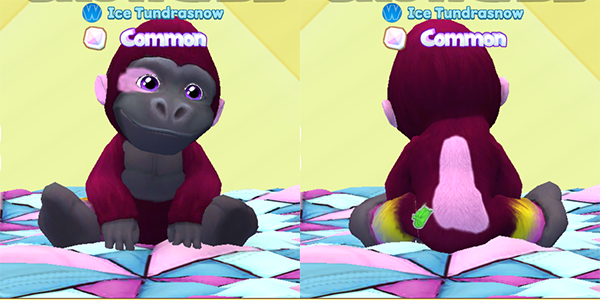 I just love the colors on this gorilla baby — the pink eye patch goes so well with the violet eyes. This would make a great Valentine's Day pet!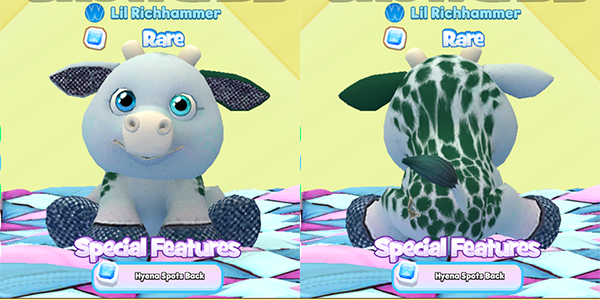 Now this is a fancy cow baby! Two different color blue eyes, plenty of sparkle and wonderful spots on its back!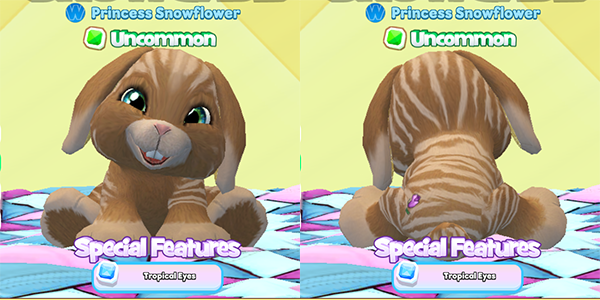 Another chocolatey bunny, but look at the stripes! And those eyes! Just gorgeous.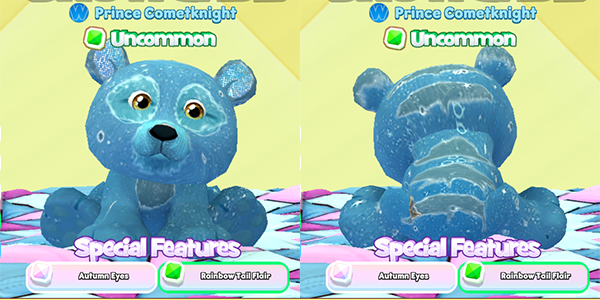 This baby moon bear have the same back pattern that I like so much. It's coloring is much more subtle, but it still has quite a few interesting patterns. Again, the hazel eyes are a lovely contrast to the blue!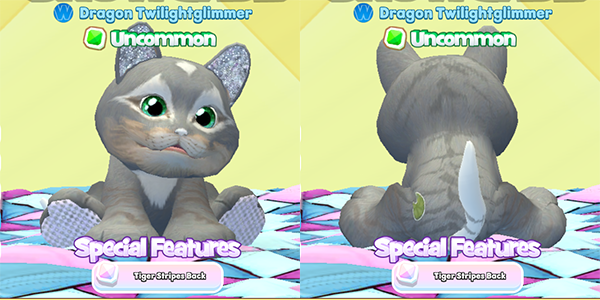 This sweet gray kitty has a beautiful face. Most of these are standard features, but this one just struck me as being particularly cute. I'd love to have one of these.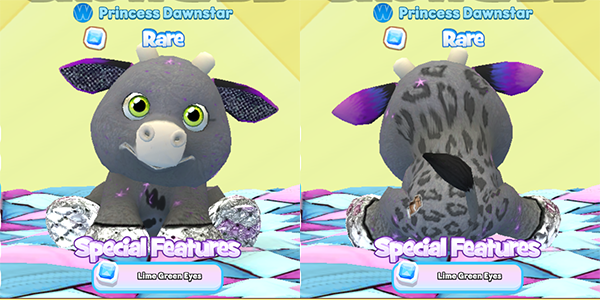 Words cannot express how much I love this cow! From the sparkling hooves, to the green eyes to the leopard spots and the rainbow ears. I just love it so much.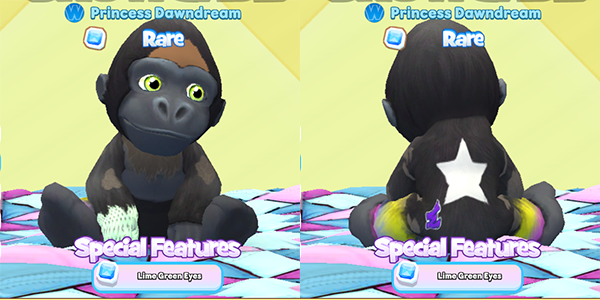 This baby gorilla is literally a star! That's such a great marking. It's got the same beautiful light green eyes, too, and such a unique looking hand. And look! There's a W pet patch!


Did you have a favorite? Be sure to head to the Baby Showcase on Webkinz Next to see all the most recent babies sparked. Join us in celebrating these beautiful babies!


Download Webkinz Next now — available for iOS, Android and Windows 10.