It's Friday, and the last Friday of the year at that! That makes this the final Baby Showcase for 2021, and we've had some wonderful looking babies! I'm excited to see what the new year brings, but for now… let's check out our final batch for the year!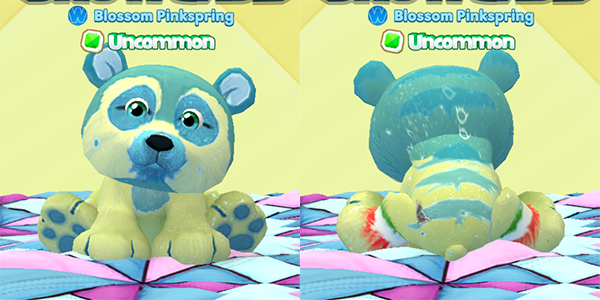 This marvelous Moon Bear has that lovely yellow blue combination that I love so much, plus some holiday flair! The husky head marking makes this one a little different from the standard moon bear look, and I think it's great!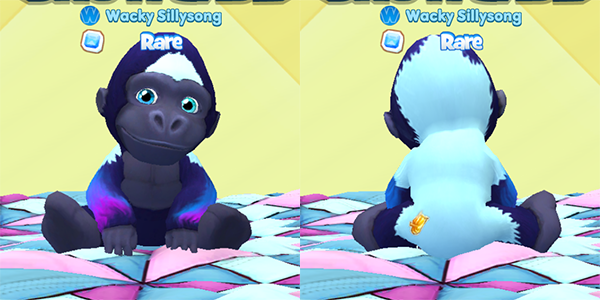 What an unusual looking gorilla baby! Imagine if you didn't turn this baby around to see that big patch of light blue. That gold leaf pet patch is really nice, and the rainbow flair that extends up the arms is awesome!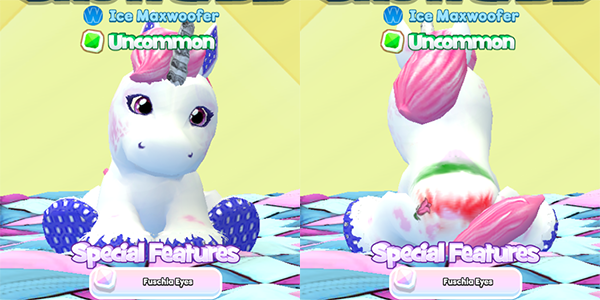 This pretty unicorn ended up with the blue ears and feet, so it's nicely coordinated. The face markings resemble freckles, which makes this pet look super sweet! And it has a nice big holiday flair on the back. A lot of unicorns look a bit like toothpaste (said with love! I love the toothpaste unicorns!), but this one has a much bolder look, which is a nice change!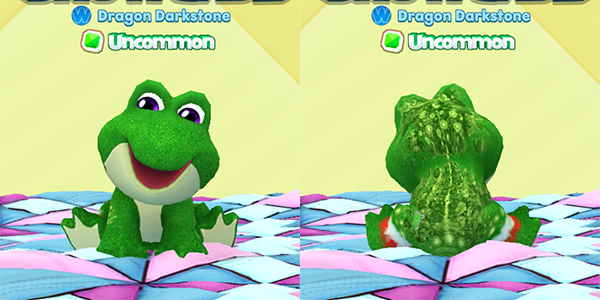 Don't let the front of this frog deceive you — while it does have some beautiful eyes, the back of this baby is remarkable! The holiday flair almost looks like socks, and it's a super cute pop of color on that intricate looking back pattern!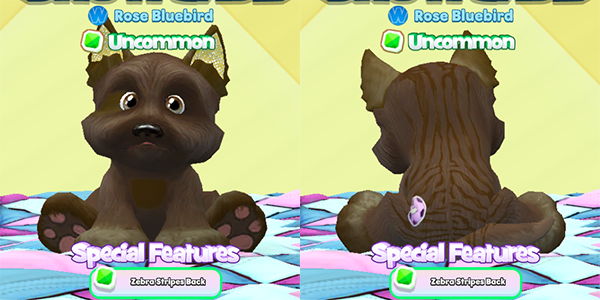 You don't see too many of all-over dark Yorkies, so I love the coloration on this one. It also has a very distinctive pet patch — a purple soccer ball!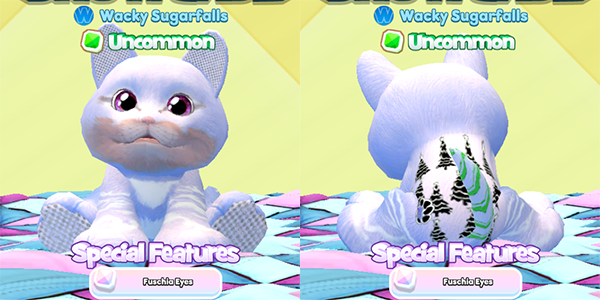 This kitty tells a story! It's a story about a mountain, with a walk through the trees and a candy cane at the end. I love cats, I love white cats, I love white cats with holiday flair!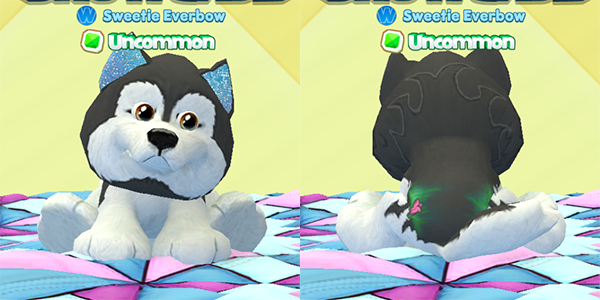 Now this husky baby looks very much like a husky, but I did love the addition of the northern lights marking on the back, and the tulip it got from a bunny parent is just too cute.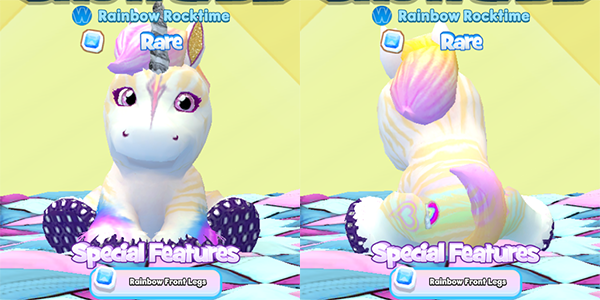 This unicorn has so much going on, and I love it! Look at that subtle rainbow coloring on its back under the fun tabby stripes! Look at that little heart pattern there underneath the rainbow pet patch! There's so much to take in.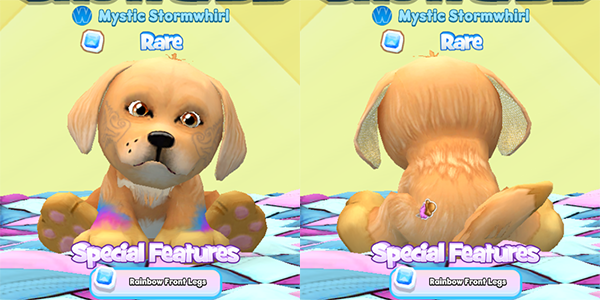 Many of this retriever baby's features are quite subtle, but I do like that bit of paisley patterning on the face. If you look closely, it's pet patch has chocolate and strawberry ice cream! Yum!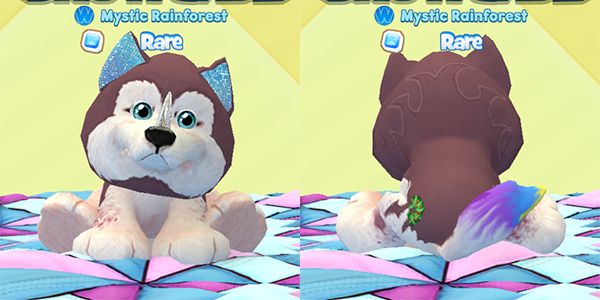 Check out the subtle rose color of this husky! It's got an interesting swirling snow pattern on the legs, too. I, of course, love horns on all the pets – unihusky! The pale blue eyes from the rhino also go nicely with the husky babies.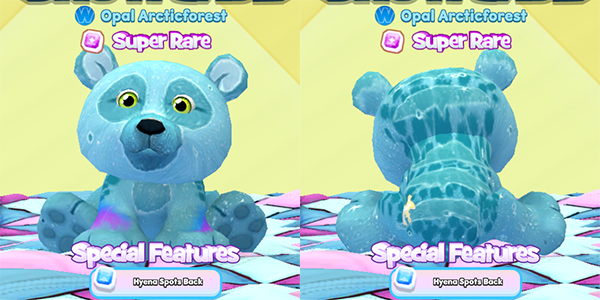 This moon bear is all blue, but I do love the intricacy of its back pattern! Rainbow flair is always welcome, especially when it adds a pretty pop of purple. And how can I resist those peridot colored eyes?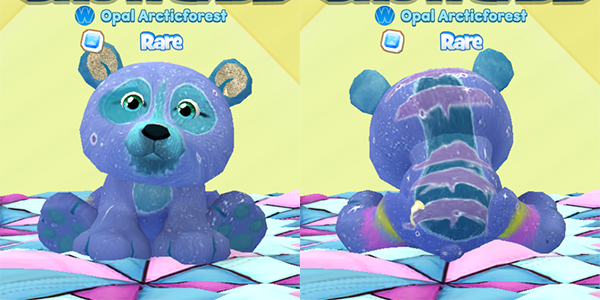 Speaking of purple pops… this purple pops! In this case, the yellow, orange pink flair is definitely more eye catching. The gold ears are also a nice touch. Beautiful baby!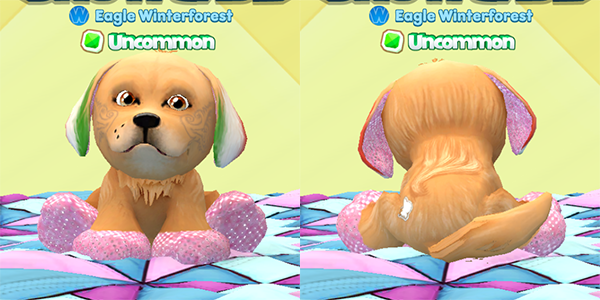 I just love how sparkly and pink this puppy is! The paisley pattern is back here, and these holiday flair ears show just what a gift this baby is. Love it!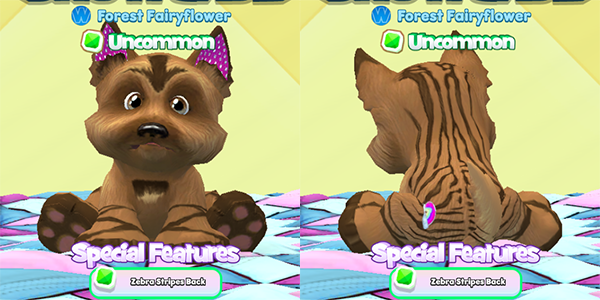 Last but not least is this lovely yorkie! The zebra pattern and ballet shoe pattern on the feet give this quite a bit of visual interest, but the sparkly pink ears has to be my favorite part.


That's it for this year! I'll be back next Friday with another batch of babies, but you can always head to the Baby Showcase at the Adoption Center to see the most recently sparked babies. You can spin them around to get a good look, and if you encounter any babies in strollers in the park, click on them to get a better view!


Which baby was your favorite? Let me know in the comments below!


Download Webkinz Next now — available for iOS, MacOS, Android and Windows 10.