Happy Friday! Time for more adorable babies.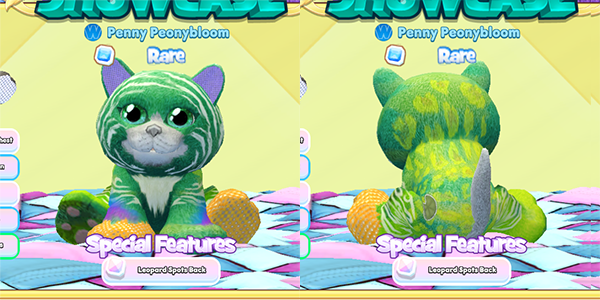 This kitty is a cacophony of color! So many interesting colors and patterns combine to make a totally unique pet.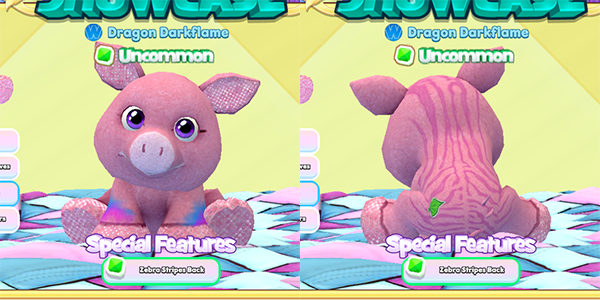 Aww, look at this cute piggy's eyes. The purple matches the rainbow flair nicely, and the zebra pattern add some great striping to the back.

I love the green! Yes, I love all the green pets. It's a beautiful combination with the amber eyes. The rainbow flair gives a nice pop of color, too.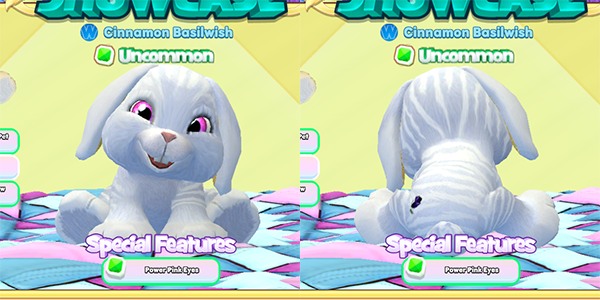 These eyes are AMAZING. I love this color combination. The tabby striping looks great — it's not a green bunny, but I do love it.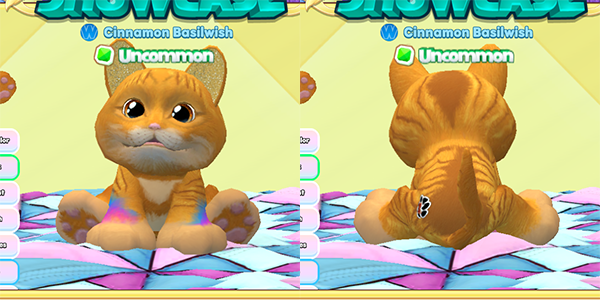 As much as I love the green eyes on pets, there's just something extra cute about the orange tabbies with the amber eyes — they make the eyes look HUGE! This back pattern is also very fun.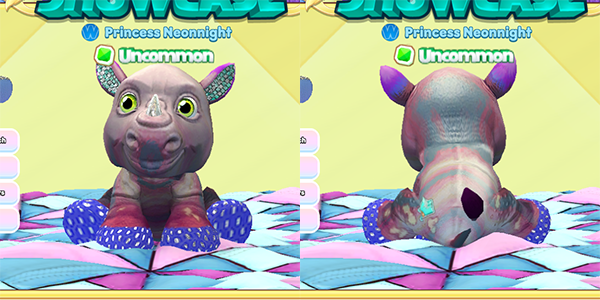 The colors on this rhino are so well coordinated! The rainbow tips of the ears go great with the deeper blue feet, and of course I love the lime green eyes.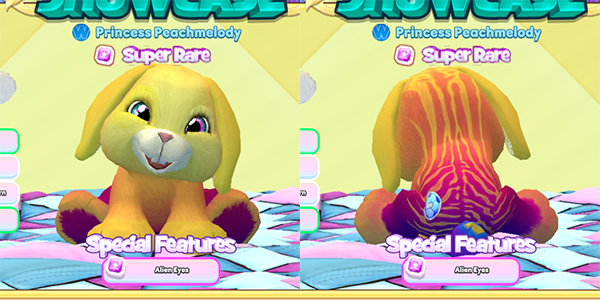 What a beautiful bunny! I love the colors on the back with that zebra stripe pattern. I don't think I've seen that soccer ball patch — that's really cool!

Look at those eyes! This kitty doesn't have extravagant coloring, but there are a lot of subtle features that are just beautiful. The eyes are definitely my favorite, though.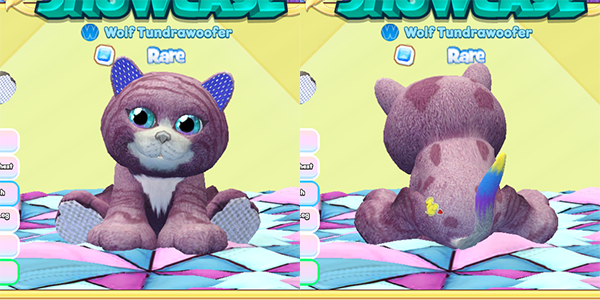 This little baby looks like it dipped its tail in paint! Very pretty eyes and the fur almost looks purple here.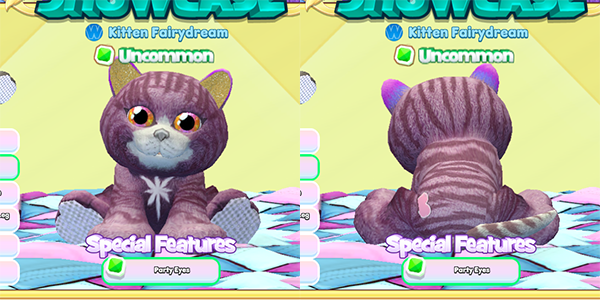 The eyes and the star patch are the best features of this baby! It's got the same soft pink/purpley body color, too. Such adorable kitties!


Last week we posted about having a Spark Party and we finally have the video for it!





If you've made a sparking video, feel free to send it to KinzTube@ganz.com — we may feature it in the future!


Have a favorite from this week's batch of babies? Let us know in the comments below.


Download Webkinz Next now — available for iOS, MacOS, Android and Windows 10.