It's Friday once more! I love looking at the babies in Webkinz Next. I make a point of visiting the Baby Showcase in the Adoption Center every day. I'm always amazed at the variety of babies that are there.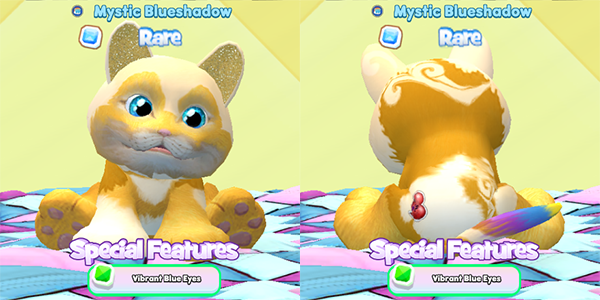 Look at the markings on this tabby! The distinctive head marking was inherited from a husky, and the swirls are a rare trait. I love this kitty's deep blue eyes and of course the little rainbow tail.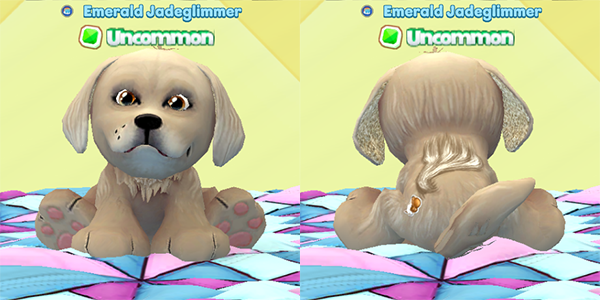 This pretty puppy gets its pale brown coloring and amber eyes from a bunny, but those furry patches are all retriever! It's a subtle variation on the retriever, but I like it!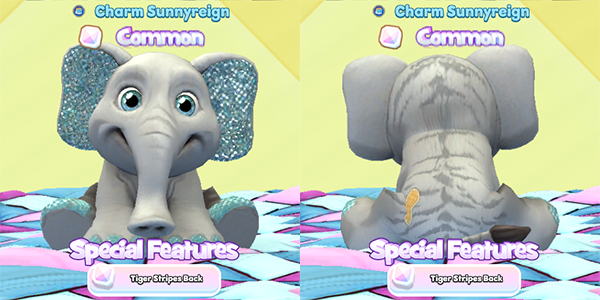 You may think this is a standard elephant, but take a careful look at those ears — that glittery blue is from a chimpanzee! The blue toes are a nice touch and I love the tiger stripes on the back.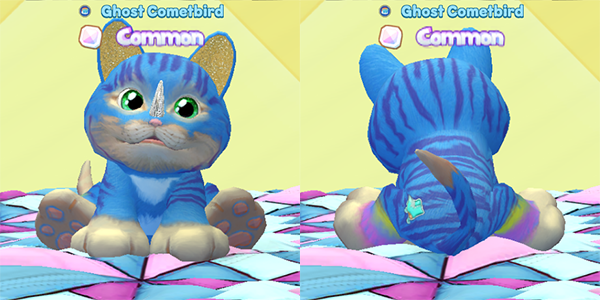 What an adorable blue kitty! The rainbow leg flair goes so well with this blue color, and of course I love the little rhino horn. Beautiful blue!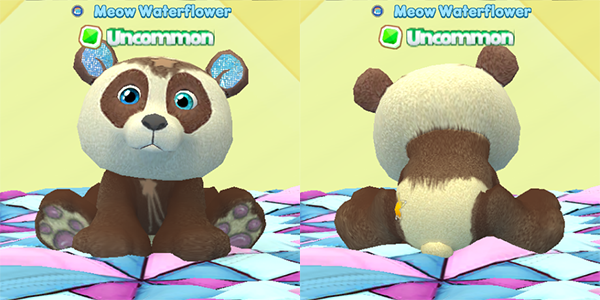 I thought this color panda was very interesting! The brown contrasts nicely with the blue ears and eyes (thanks to a husky in the family!), and of course the star on the head and chest are fabulous.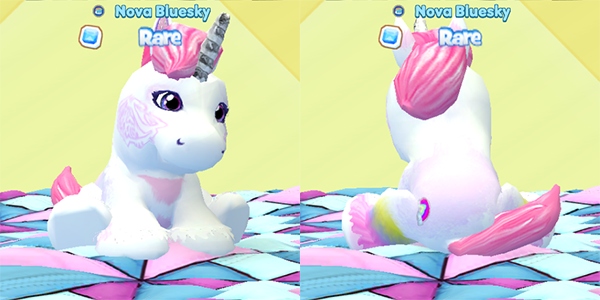 I just adore these face patterns! Most of the patterns are quite subtle — light pink — but there's quite a bit going on. It's very subtle, but very pretty!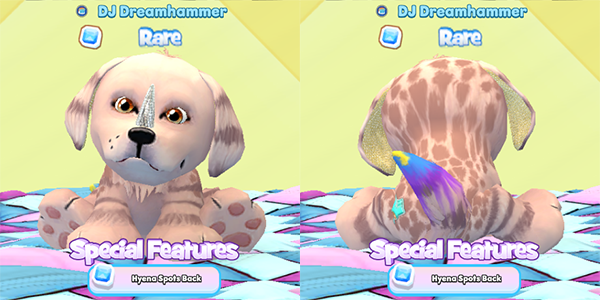 Hyena pattern? Check. Rhino horn? Check. Beautiful hazel eyes? Check! This puppy has the whole package — I love the pets with all the different combinations because they end up looking so unique.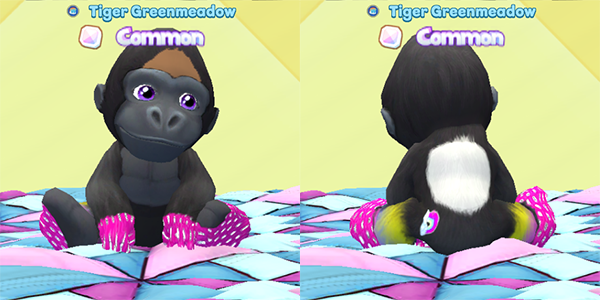 Last but not least, I couldn't resist the purple eyes on this baby gorilla, or its pink gloves courtesy of a unicorn. Once again, the rainbow flair on the legs blend seamlessly into the feet, and I love the rainbow patch for good measure.


Which baby was your favorite? You can check these out and more in the Baby Showcase. Spin them around to take a good look, and you can see the pets that contributed sparks and the traits that were passed on, too.


Download Webkinz Next now — available for iOS, MacOS, Android and Windows 10.