Welcome to the new day for the Baby Showcase! No longer will you have to wait for Friday to check out some extra cute babies. Also, I'll be doing a special Baby Showcase on April 17 to feature babies sparked on the holiday! I plan on trying to spark a jackalope on my account, so fingers crossed!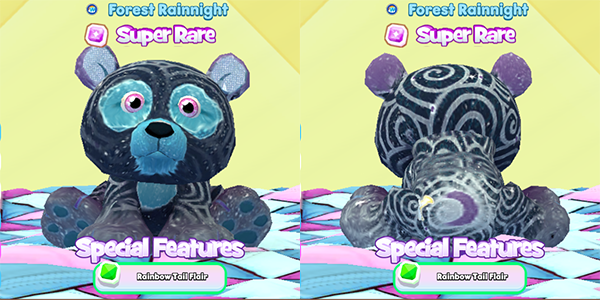 What a gorgeous Moon Bear! I love the pattern on the back — it goes so well with the dark coloring. Absolutely love it.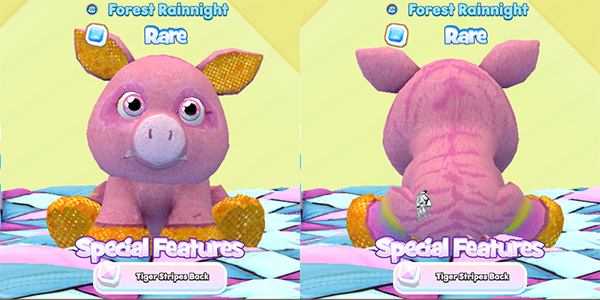 I love the orange feet on this cute little piggie. The rainbow flair ties in neatly, too. The tiger stripes are subtle, but very cute and you can just make out the darker eye patches from a moon bear!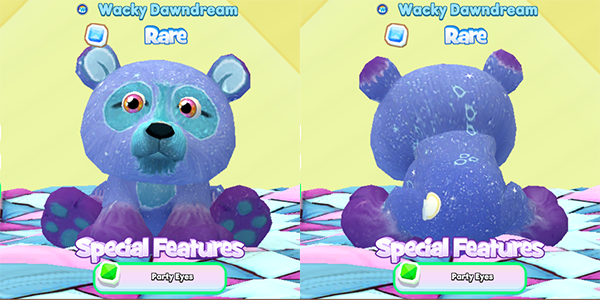 I love purple moon bears to begin with, but check out the darker purple feet and ears on this one! The party eyes pop with this coloring too — just adorable!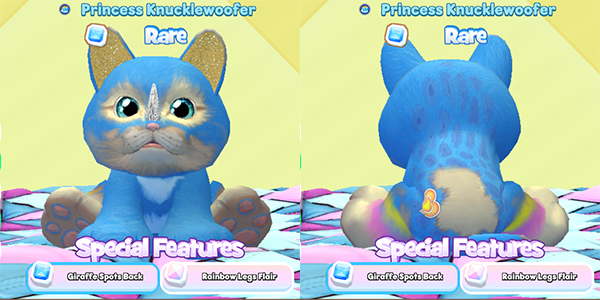 I can't resist a kitty, especially not when there's a cute little rhino horn! The giraffe spots and rainbow flair are just an extra bit of awesome on this beautiful blue baby.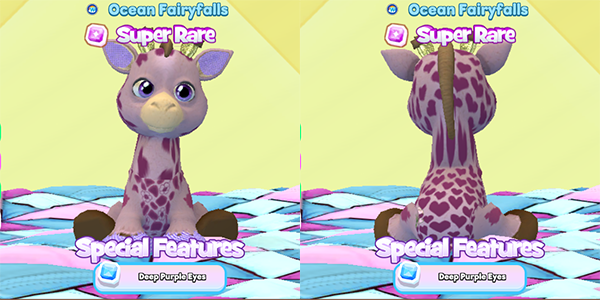 Who doesn't love purple? This fab giraffe has hearts and flower spots and the cutest purple eyes.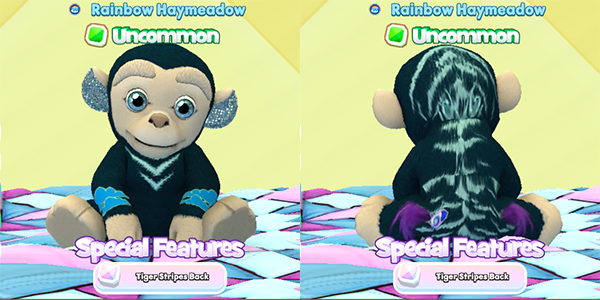 This chimp has super cool blue wave patterns on its arms, purple flair on its legs, and an awesome teal tiger pattern!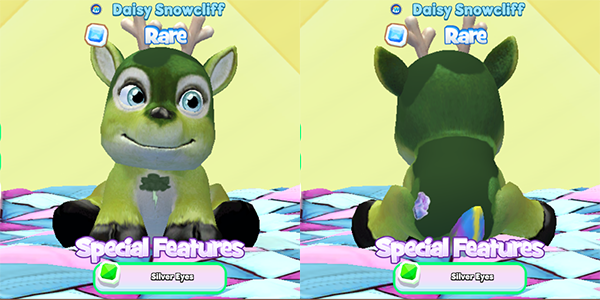 I love these spring fawns and a green one is definitely on my wish list, along with the jackalope. This one has an awesome storm pattern on its chest, too.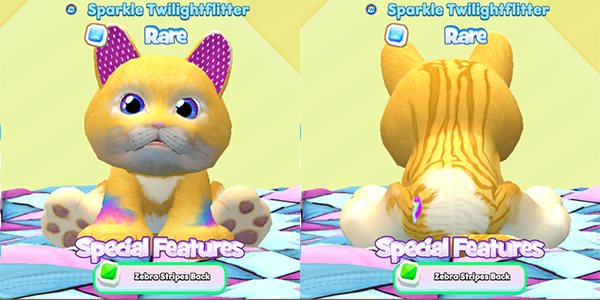 This sweet kitty has the cutest pink accents on its ears, which goes perfectly with the two-tone eyes and the rainbow flair on the leg. A very sweet kitty.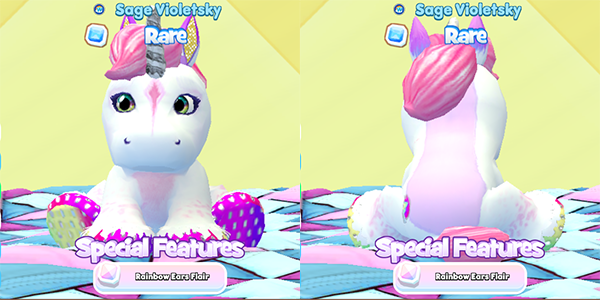 Today I'm ending with this beautiful toothpaste pet. I love the pink accents on the back and the snout, and you can just make out a hint of rainbow on the feet. Very pretty!


Look forward to more next Thursday! And of course, we'll find out if my holiday sparking adventure is successful. I still need to adopt Jack and Lope (Thanks for the inspiration, Bullseye!), but I'll be doing that soon. On the 17th, we'll see what I end up with. Red Zephyr is now a kid, so it'll still be a few weeks until my next spark party and attempt for a green kitty!


Download Webkinz Next now — available for iOS, MacOS, Android and Windows 10.