It's Thursday, so we're back with another batch of beautiful babies! I love looking through the Baby Showcase every day and seeing all the unique babies that are sparked. I have quite a few babies already (you can add me on Fire Shadowglow 1 any time you want to come see my babies — complete your daily Season task or just come play with them!) but I'm always tempted to spark more.




Our first baby is a Unicorn, which I affetionately call a toothpaste pet since it's always such soft colors. This one has some wonderful star markings all across its body, and the most beautiful blue eyes. I love when unicorns have the rainbow feet, and that splash of rainbow across the front legs is really pretty.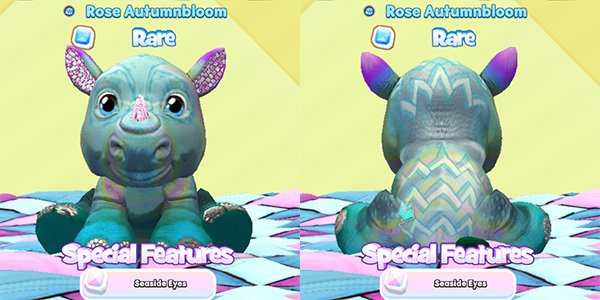 What a wonderful rhino baby! Very cool markings on the back and cute little rainbow tipped ears. This one has a bit of that opalescent color that I find so cute, and it has the matching ears and horns that I love so much.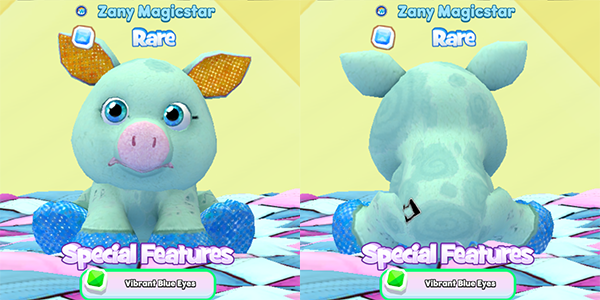 This baby piggie is adorable! I love the touch of orange with the mostly blue and teal body, and those subtle swirls are just lovely.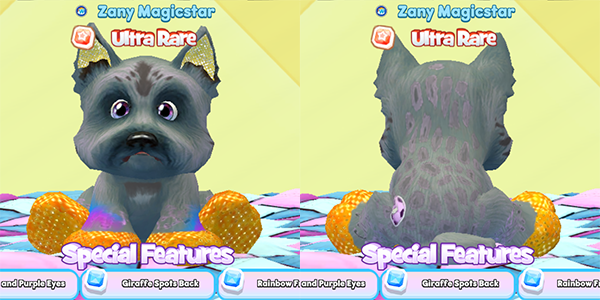 The coloring of the yorkie babies is normally quite subtle, but the orange feet inherited from a piggie make this puppy pop! You can just make out the giraffe spots on the back, and the rainbow flair on the front adds a nice little pop of color again. Very unique!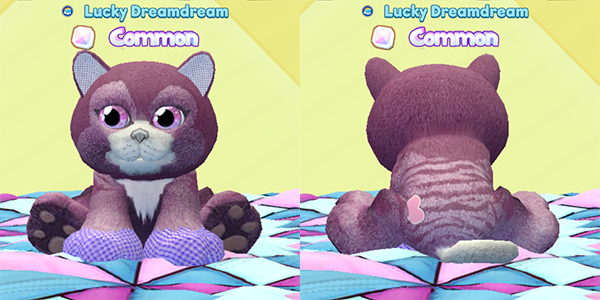 This little kitten is a sweet pink, with a lovely pink heart pet patch and matching pink eyes. I love that this baby has two of the special patterned feet! Very cute and there's nothing common about this common pet!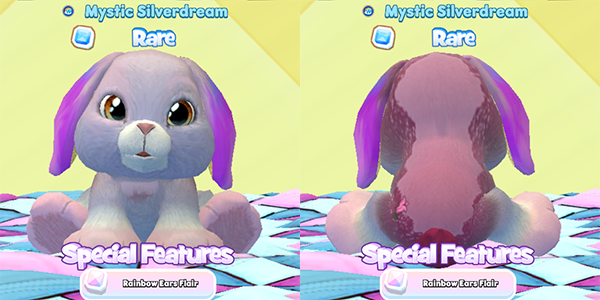 This cute bunny baby has the most adorable rainbow ears, and the gradient body colors are always so much fun. I love the amber eyes and the subtle spots on the back.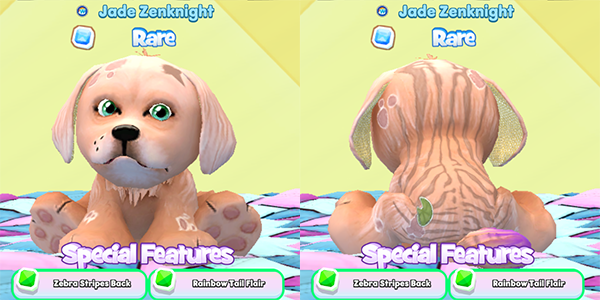 I love the froggie patch on this golden retriever puppy! The zebra stripes add a bit of fun and those eyes are just gorgeous. This one looks like it's ready for a bit of mischief!


Those are my picks for this week! Be sure to head to the Baby Showcase on Webkinz Next to see more beautiful babies. Which is your favorite? Let me know in the comments below!


Download Webkinz Next now — available for iOS, MacOS, Android and Windows 10.