I was away yesterday, so it's Baby Friday instead!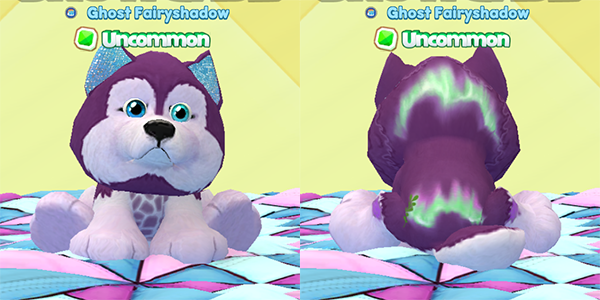 First up are a couple of husky babies! I love the combination of the northern lights flair on this purply pink body color, especially with the blue ears and eyes. You can see the giraffe influence with the chest pattern, and the acacia pet patch. Very cute combination!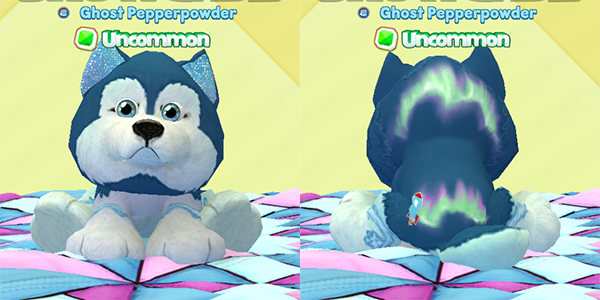 This blue baby is similar with the northern lights flair, but it also has the really neat snowflake leg patches. The deeper blue makes a great backdrop for that rocket pet patch (from a chimpanzee!), so it kind of looks like a space scene. Cool!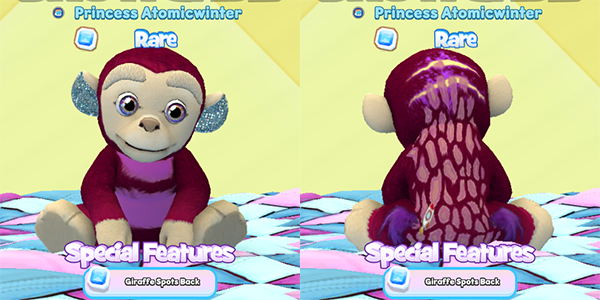 This is one lovable chimp! The lovely red body color looks great with the giraffe spots on the back, and the purple flair and floral spots add even more visual interest. Those eyes are just mesmerizing. Such a cute chimp!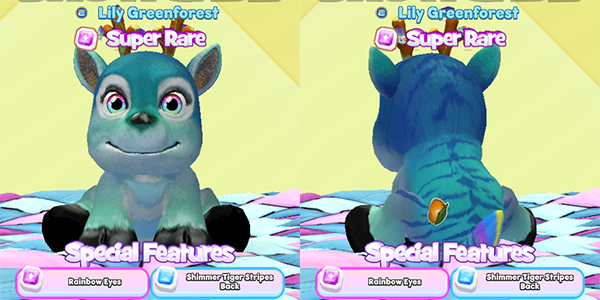 This is a very cool spring fawn… more like ice fawn! I love the gradients on these pets. Those rainbow eyes are darling, and the tiger stripes look great. You don't see that orange pet patch very often, and it has a great contrasting color, so it really pops.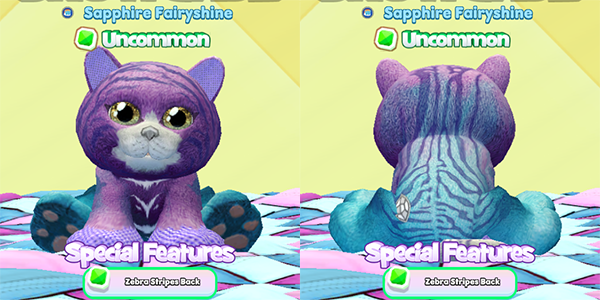 Another gradient pet! This kitty is just adorable. Purple with stripes is a really nice combination, especially with the purple front feet and ears. I love the look of the zebra stripes on this gradient, too — and the diamond patch (from a pride lion!) looks great here.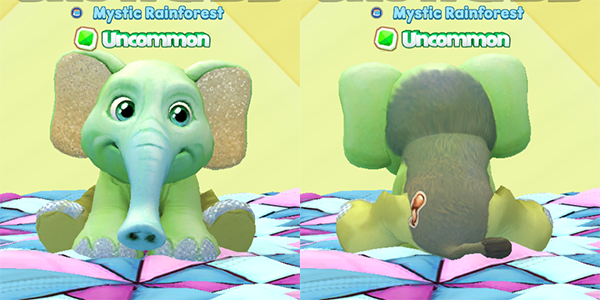 I love a green pet, and this elephant is no exception. These gradients just make the pets look so good. The green eyes go so nicely with the green part of the body, and while I love when the toes and ears match, it really works in this case — there's blue toes to go with the blue nose, gold ears to go with the yellow of the gradient and green eyes to go with the green. A very coordinated pet!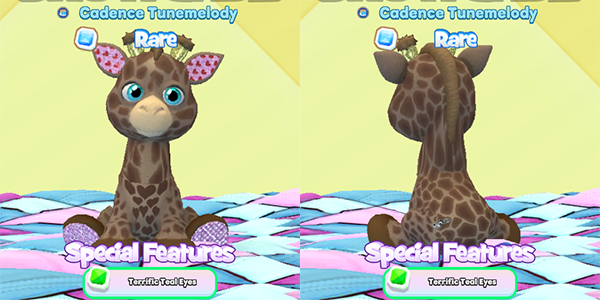 These cocoa giraffes are always so sweet — I love that there's coordinating heart patterns in the ears and the chest. Those bright teal eyes are just so striking here, too. The treble clef pet patch is the only hint that a piggie was involved with this sparking!


These babies are so cute! I've been seeing more and more spaniel babies in the Baby Showcase, too, and I just love them. Every time we release a new pet, we get some interesting new traits to mix up with other pets. It really is my favorite part of Webkinz Next!


Download Webkinz Next now — available for iOS, MacOS, Android and Windows 10.