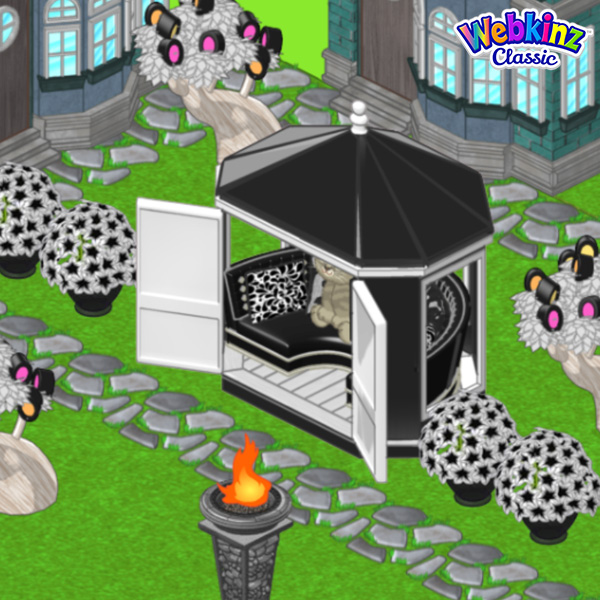 June's Kinz Cottage has arrived: Stylish Gazebo
The gorgeous Stylish Gazebo is a great place for your pet to sit when they are seeking a little shade from the sun! It's certainly a sensational setup!
Watch for the companion item, Stylish Lounger, to be released next week!
You may find a new Kinz Cottage and companion item each month at eStore!