Happy Thursday! I've got a brand new batch of babies to show off, and I'll be including the Spark Party Video from last week at the bottom of this post — check it out to see how Mandy, Dorothy Lou, and I did on our frog quest!



First up is this colorful unicorn! Normally the body colors are quite muted, but with this unicorn getting the husky's head pattern, the coloring is much bolder! I love the rainbow effect on the back with the zebra stripes, and the deep purple around the eyes looks like eyeliner! These eyes go beautifully with this colorscheme, too.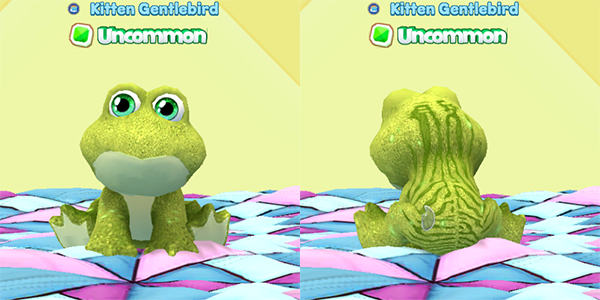 Now this cute lil frog doesn't have a new coloring — the yellow green was available before — but there's a really fun sparkle effect on the back and I love the zebra stripes. The tabby green eyes look great here and it means there's an Orange Tabby Cat in this line, though this particular frog was the result of two frog sparks.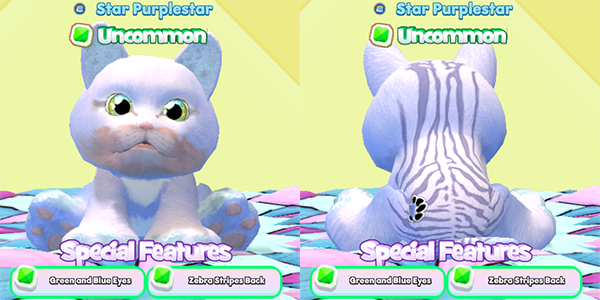 I always love these primarily white cats — zebra stripes seem to be today's theme and I really love the gray on the white here. These eyes are absolutely beautiful, and the glittering blue ears look almost white here, as well. Very pretty baby!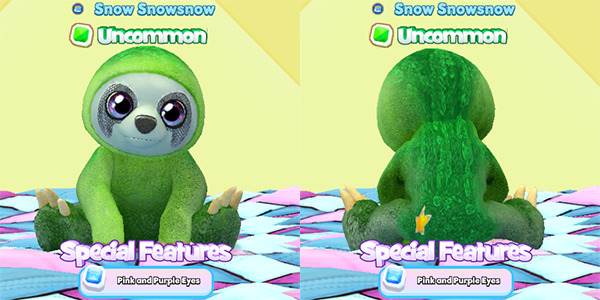 Green sloth alert! Green sloth alert! There's a few sloth babies in this week's showcase and I'm so in love with this sloth. It features some beautiful frog features (that beautiful back pattern) and those purple eyes look so pretty with the green body.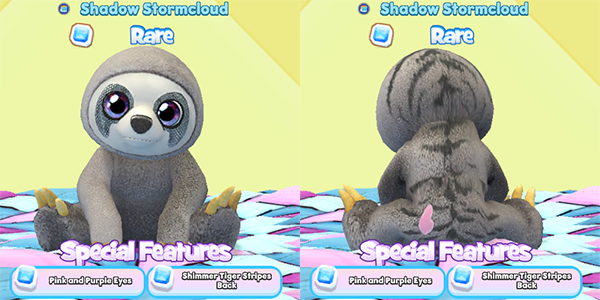 Another sloth! This one has some tiger stripes, which adds some visual interest to the gray body. It has the same beautiful pink/purple eyes as the last sloth, too. These sloth babies are so cute!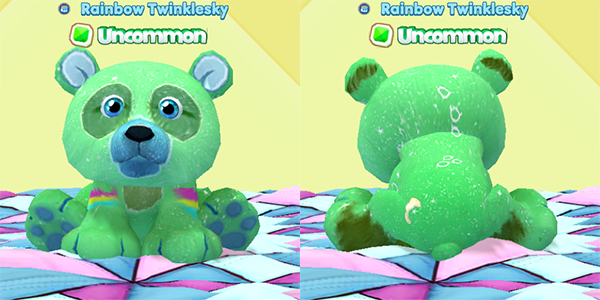 I can't resist a green pet and this moon bear is no exception. There's some great darker patches here and there and the rainbow on the arms stand out quite nicely. The little hints of blue at the snout, ears and feet are matched nicely with the blue eyes.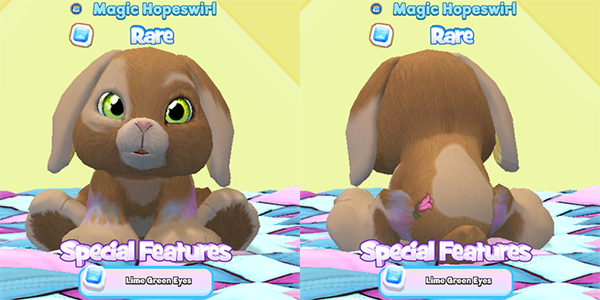 This pretty bunny has a lovely chocolate color, which perfectly offsets those purple flairs! These green eyes are so intense and look like a pair of peridots! The little eyebrow patch is really cute, too — you can just make out the bit of orange in the ears.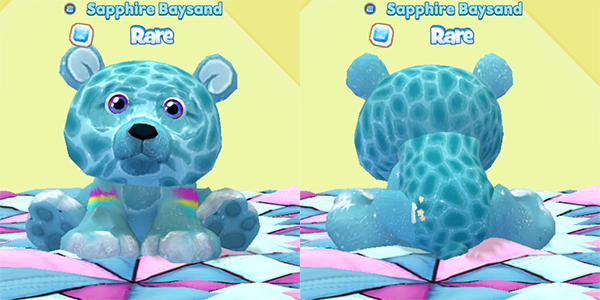 This moon bear has the standard color, but this giraffe pattern adds some incredible visual interest! I love the star patches everywhere and the rainbow flairs on the legs. These intense blue/purple eyes look great on this pet — it almost looks like it's under water and those markings are the shadows of reflected light on water.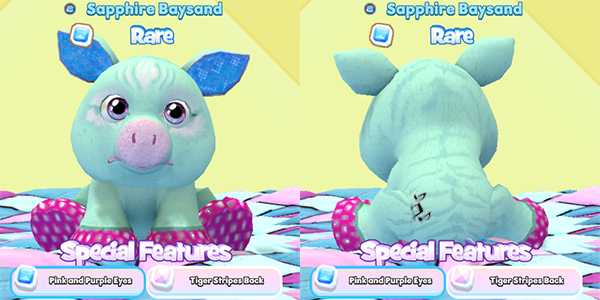 Teal piggie! This one also has tiger stripes and pretty pink feet. These pink and purple eyes (third pet so far!) look great, and the face patches are pretty interesting. I love the deep blue ears!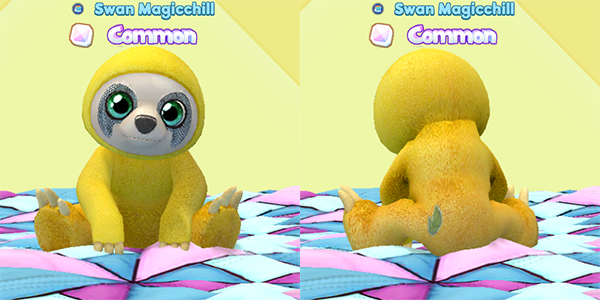 We're ending with another sloth! This one is common, but I just love this yellow color. It especially goes well with the sea green frog eyes. The lily pad pet patch stands out nicely here as well. I am definitely going to have to get a sloth! I need these colorful babies.


And here is the video from last Friday's Spark Party! Thanks to everyone who came by to cheer us on.




Download Webkinz Next now — available for iOS, MacOS, Android and Windows 10.