Happy Thursday!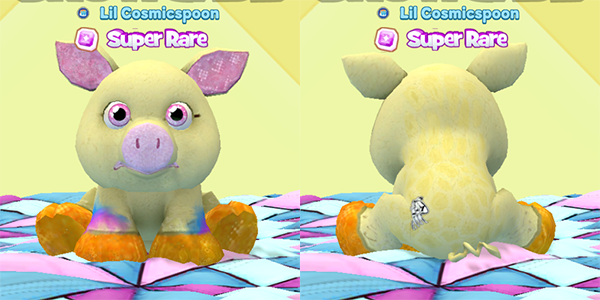 We're kicking off with this pretty yellow piggie — the giraffe spots on the back are very subtle, but adds a nice bit of texture. The yellow feet go great with the yellow body color, and the pink ears coordinate with the pink eyes! The rainbow flair is a classic touch — always love to see color!




This is a very blue gorilla, especially on the front. The back is full of bold color, with the hyena spots, the big rainbow across the back, and that awesome flaming pet patch.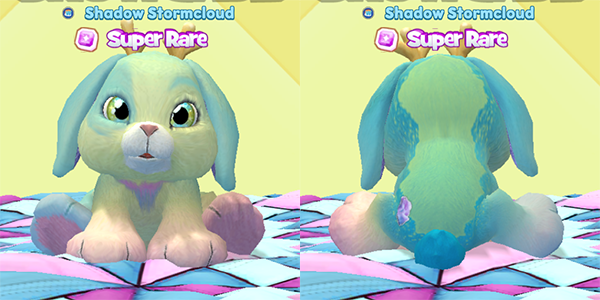 There were two jackalopes this morning and I love both of them! This one has the wonderful blue lime body color, with matching green and blue eyes. The purple tulip stands out so prettily on these colors, and there's a nice hint of purple on the chest. I would love to get a jackalope this colorful!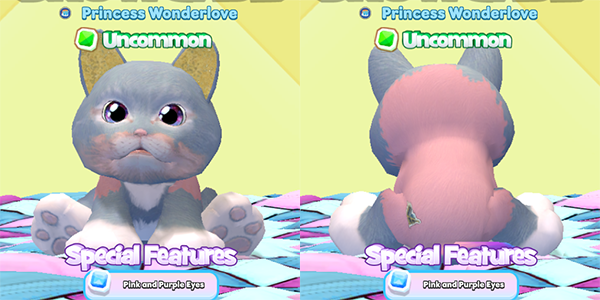 This grey kitty has a secret — a big splash of PINK on the back. Otherwise, I love the purple and pink eyes, and of course the little splash of rainbow on the tail. I recently sparked a grey kitty of my own when I was trying to spark a moon bear. Since I adopted a fully grey kitty IRL, I'm definitely fond of these little babies.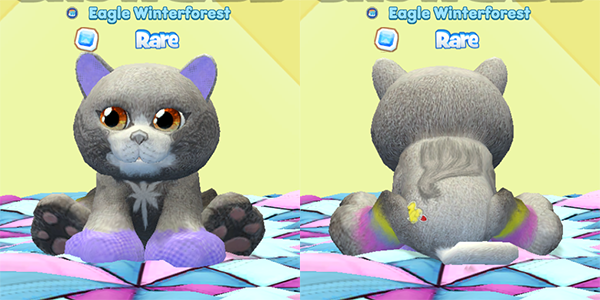 Now this grey kitty has some interesting texture on its back. The rainbow flair on the legs goes great with that yellow pet patch. On the front, we have matching ears and feet (which I love!) and beautiful autumn eyes. I always love that star patch in the front, too.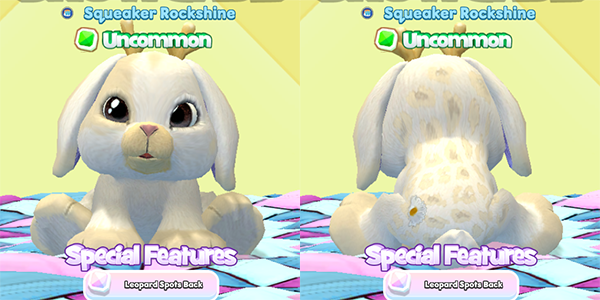 Jackalope the second! This one has more conventional coloring, but the leopard spots give quite a bit of subtle visual interest, which goes quite well with the daisy pet patch. I like the darker eyes with the paler body color, so I'd be over the moon to get a jackalope like this, too!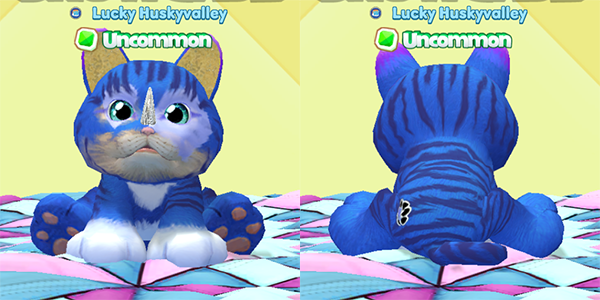 What an intense blue kitty! This baby has aqua eyes and a disco horn courtesy of a disco rhino. I haven't seen the blue version of the pet paw patch, so that's really interesting and makes this a very coordinate blue pet! You can just make out the touch of rainbow on the ears, which is just lovely.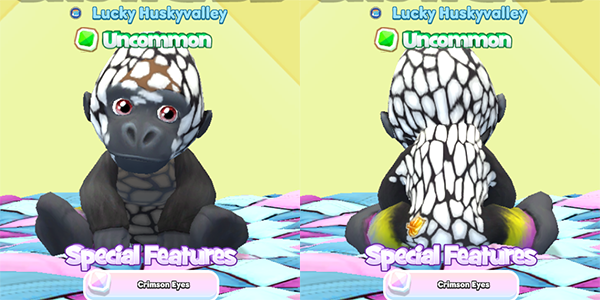 We're ending with another cool gorilla! This one has the standard body color, but the giraffe pattern on the back is really striking. I haven't seen the gold leaf pet patch either — it coordinates well with the rainbow leg flair. The bold giraffe pattern continues on the head and face, but it's a bit more subtle on the tummy. While I love the purple gorilla eyes, these crimson ones are great on this pet.


Download Webkinz Next now — available for iOS, MacOS, Android and Windows 10.