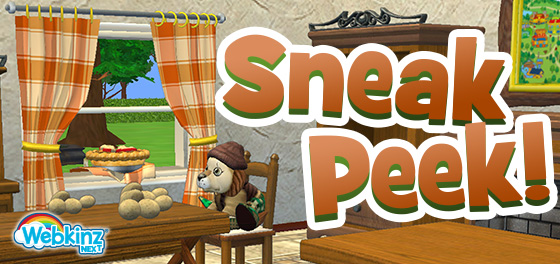 It's the time of year to be thankful for the harvest! This year we wanted to show our thanks to YOU with a special community challenge from November 20 to 27. Harvest crops, sell them at the market, and bake up a special new recipe to earn a SPUD-tacular new prize!
Thanksgiving Community Challenge
A community challenge is one where the whole Webkinz community works together to reach a goal! If you participate, and if the community reaches the goal, you can claim this beautiful Thanksgiving window to place in your pet's home!
Here's how it works: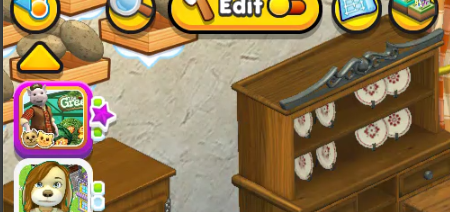 Look for the challenge icon on the left side of your screen between November 20 and 27. Click on it to see your tasks.
Participate in the challenge. You don't have to participate in all parts of the challenge – any participation in any part of the challenge will make you eligible to claim the prize. But remember, the more players who do the tasks the better your chances of reaching the goal!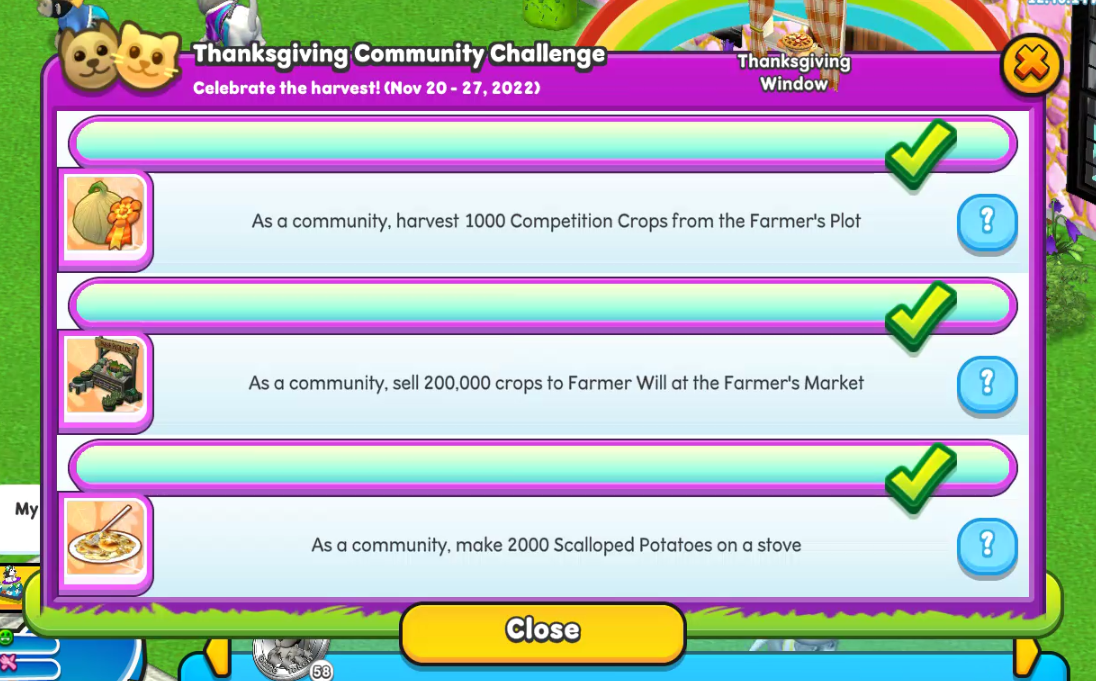 You're going to need to harvest 1,000 crops from your Farmer's Plot as a community, and sell 200,000 crops to Farmer Will! That's where the spuds come in! Cook up 2,000 Scalloped Potatoes from a new recipe that unlocks with the challange.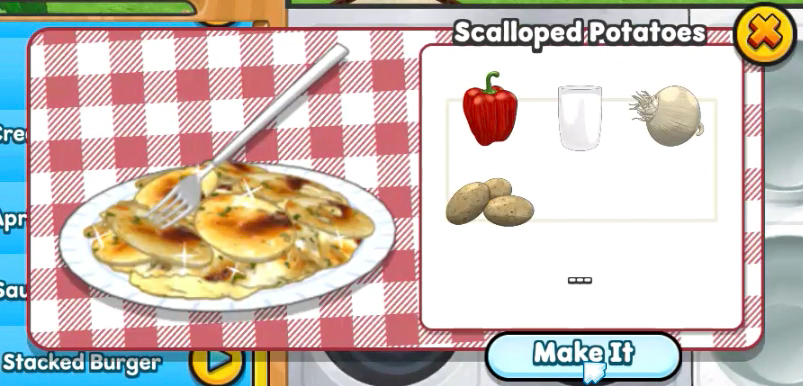 The Scalloped Potato recipe is only available during this challenge so be sure to make lots!
If you reach the goal, you can claim this beautiful Thanksgiving window.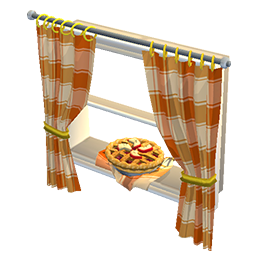 And that's it! Remember, the more you participate, the better the chances for everyone to win! This Thanksgiving, let's all reap the benefits of being part of a wonderful Webkinz community!
Tell us, where in your pet's home would you place this beautiful window?
Download Webkinz Next now — available for iOS, Android and Windows 10.
Follow us on social media: