Happy Thursday! I've got another beautiful batch of babies to share with you from the Baby Showcase this morning. All of these babies were sparked in the last 24 hours or so — you can always take a look at the newest babies sparked by visiting the Adoption Center and clicking on the Showcase.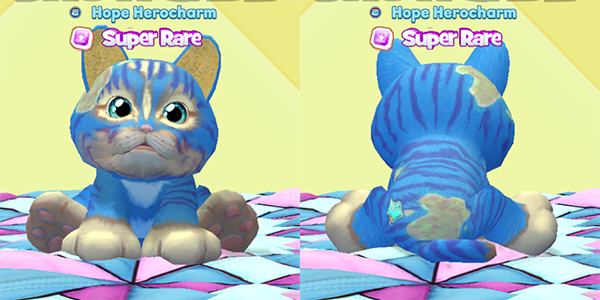 Now, Hope Herocharm sparked up a storm! This first of their babies I'm showing is this gorgeous blue cat — I have a darker blue kitty, but this lighter blue is so cute. This baby has a lovely assortment of stripes and patches and the rhino eyes look lovely.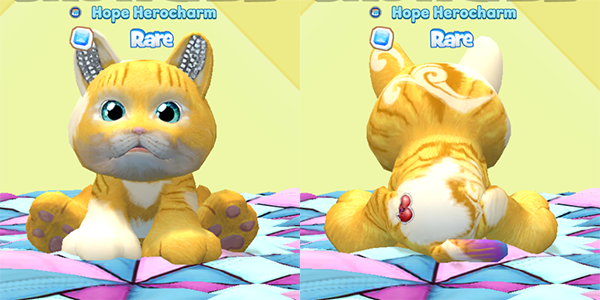 Another kitty! This one has more conventional coloring, but lovely swoops and patches (and a rainbow tail!). This one also has the pretty rhino eyes and also some cute disco ball ears! I love kitties!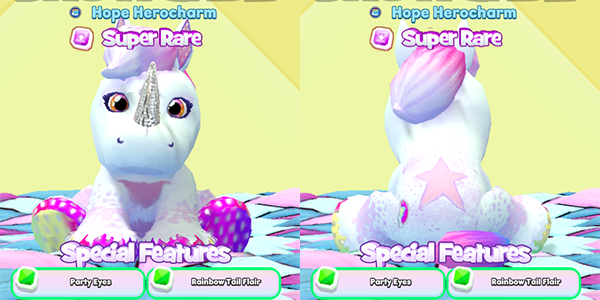 This time we've got a baby unicorn, and it has some lovely patches of color, including that wonderful star patch. I always love the rainbow feet and the disco horn is so much fun. The orange/pink party eyes coordinate nicely with the pet, too.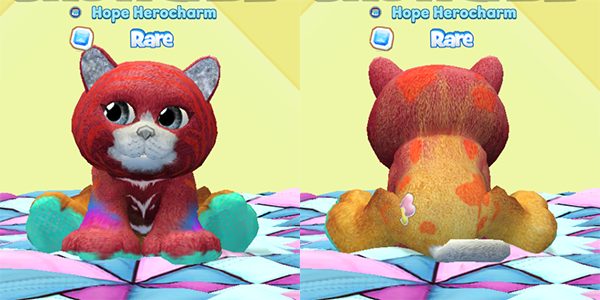 Another fabulous kitty! This one is a baby Grey Tabby with a wonderful flame body color! It has some fun orange splotches on the back and the white tail is a nice contrast. The teal feet are a fun surprise, and the grey eyes and ears go great with the little grey nose.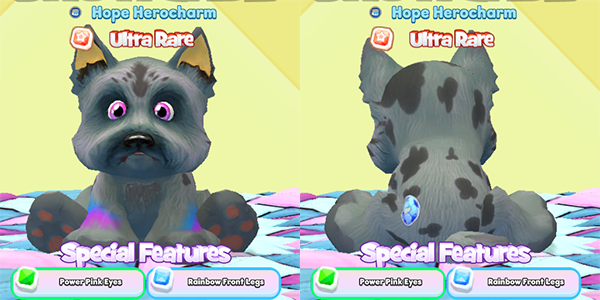 This yorkshire terrier is terrific! The grey color is so neat, and the rainbow flair on the legs and pink eyes really pop. The popcorn patches on the back are a fun trait from a cow somewhere in the history. Congrats Hope Herocharm on all of your wonderful babies!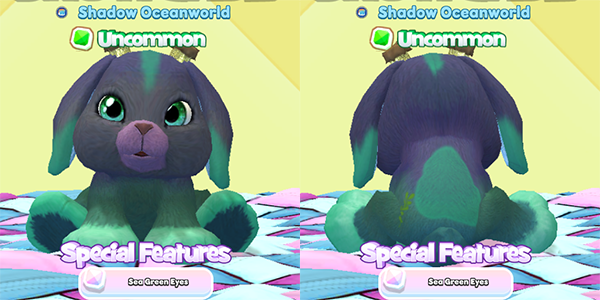 Let's talk about this bunny. Now it's not technically a jackalope since it has giraffe horns, but I just LOVE it. I love the blue/green body color and the green eyes. I would love love love to have one of these pets, so I'll have to consider getting a giraffe!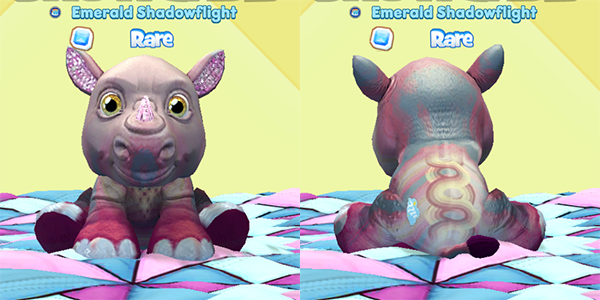 This lovely rhino has a beautiful body color, wonderful swirls and patterns, coordinated horn and ears, and beautiful gold eyes! The blue toes pop on the darker color and you end up with a delightful disco baby!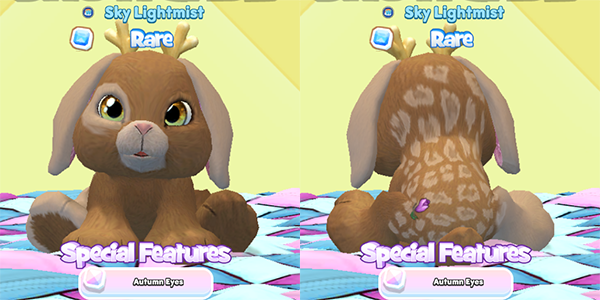 Now here's a proper jackalope! I love the chocolate color and then leopard spots. Those eyes are just beautiful, too — I would be very happy to get a jackalope like this.


My next spark party is going to be on Black Friday! You'll find me, Dorothy Lou and Mandy Webkinz in the Adoption Center at 11am a week from tomorrow, where I'll be attempting to get an autumn frog — a beautiful orange froggie for the holiday season! Do you have any suggested frog names? I think I used most of the ones I got last time!


Download Webkinz Next now — available for iOS, MacOS, Android and Windows 10.